First of three parts
THREATENED by the prospective entry of a new core player in the duopolistic telecommunications market, the two largest mobile-services providers in the Philippines were compelled finally to lower the costs of their services, spend more to modernize their networks and further expand capacity last year.
This development, according to experts and industry observers, was the apex of events in the telecommunications business in 2015, the year which also saw a marked increase in the adoption and migration by businesses and households to the digital space.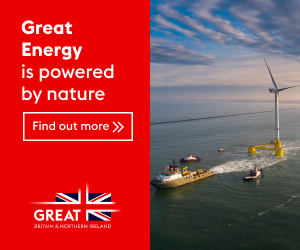 With the announcement of Australian telecommunications giant Telstra Corp. Ltd. of a possible partnership with Filipino conglomerate San Miguel Corp., Philippine Long Distance Telephone Co. (PLDT) and Globe Telecom Inc. were seen to have intensified their efforts of protecting their market share to the point of lowering their services prices and upgrading them.
"The year 2015 saw how the potential entry of a new telco shook things up in the local telecom industry," Mary Grace Mirandilla-Santos, an independent researcher on information and communications technology and telecommunications policies, said. "This will probably intensify in 2016, as the incumbents telcos use all means to block competition."
The local telcos were also seen accelerating the migration to the digital arena, with products and services that capitalize on large opportunities presented by the digital economy introduced last year.
Hence, consumers were able to enjoy more affordable Internet services in 2015. This was true for both postpaid and prepaid customers of the competing telcos.
Research and analyses conducted by information and communications-technology experts noted that the digital shift was inevitable as services ranging from watching videos, listening to music, hailing rides, down to paying bills start to go mobile  in earnest.
The Internet, thus, presents a wide array of opportunities for both established and budding companies. In the Philippines almost half of its 100 million population have access to broadband services, according to data from the International Telecommunications Union. In the race to claim leadership in the
digital space, the two listed telecommunications companies broke capital spending records in 2015 with the largest telco in the country earmarking P43 billion, even as its competitor spent roughly P36 billion to expand and feed data-hungry Filipinos.
This helped widen Internet access in the Philippines. In 2015 Internet penetration stood nearly 50 percent, thanks to the introduction of sachet mobile Internet services and budget-friendly smartphones.
Data hungry Filipinos
Access to the Internet will continue to rise in the coming years, the United Nations specialized agency for information and communication technologies said, as countries worldwide see the vast opportunities that the Internet presents.
Filipinos have been portrayed as hungry for mobile data, the Philippines being one of those countries
with the most social-media users.
Telcos, in seizing this opportunity, offered free access to social-networking sites such as Facebook, Twitter and Instagram. They even give free access to the Internet to their subscribers.
"The hunger for data will continue to grow more and more throughout the years. Particularly for 2016, data requirements will likely grow due to new content the telcos launched last year," National Telecommunications Commission Deputy Commissioner Edgardo V. Cabarios  said. "Now, you can watch videos-on-demand, listen to music, pay bills and hail taxis on your mobile phone. Now, everything is done digitally."
The two major players launched digital initiatives, establishing new partnerships and making new
investments in order to bring new, innovative services to the Philippines and other markets in the region.
For instance, PLDT invested in iflix, a Malaysian Internet television service provider, and brought it to the Philippines and helped it become a leader in the country.
Smart Communications Inc. also partnered with leading global tech companies, like Uber and Airbnb, to enhance their services menu here with mobile and fixed-Internet connectivity.
The telco group of businessman Manuel V. Pangilinan also invested in American tech companies Phunware and Hopscotch, and is working toward offering their mobile customer engagement solutions to companies in the Philippines and elsewhere in the region.
On the other hand, Globe invested in Hooq, also an Internet television-service provider, partnered with ride-hailing application developer GrabTaxi, and collaborated with Disney for more content.
With this, Internet-based services are expected to push the local telecommunications market further and higher.
"The data business will continue to be stronger. You will see more content partnerships this year," Cabarios said.  Globe Spokesman Yolanda C. Crisanto and PLDT Spokesman Ramon R. Isberto agreed with the regulator, saying the revenue mix of the competing companies are now dominated by the broadband segments.
"In 2016 telcos will continue to introduce more digital services —developed through internal innovation, through partnerships and investments. We expect to see further gains in the deployment of our mobile payments and financial- technology solutions," Isberto said. "Such innovations are being coupled with sustained investments in our networks, particularly in the data components of our networks in
order to support the rapidly growing data traffic."
For her part, Crisanto said the ever-changing lifestyle of Filipinos—brought about by advances in technology and the expansion of the local economy—will be a key consideration of her company in offering digital services.
"Today's lifestyle has changed and innovations around mobile apps continue to grow for a variety of uses, providing consumers with a greater sense of empowerment. We believe that increased adoption to smartphones, especially those in the provinces, will drive data usage and as customers
become more engaged, they depend on their mobile devices to enrich their lives. We see this happening with rich content, such as video on-demand, gaming and music streaming," she said.
Swedish multinational communication technology and services provider Ericsson has predicted that smartphone subscription penetration in the Philippines will reach the 70-percent mark by 2018. Four out of 10 Filipinos now own a smartphone or two, industry data show.
Cabarios also said micro, small and medium enterprises—even larger ones—are similarly interested in the idea of having a digitally enabled company. Both telcos are currently handling the Internet-based solutions of several Filipino and multinational firms here in the Philippines.
Digitization to affect many industries
International Data Corp. (IDC) Philippines Country Head Jubert Daniel Alberto said companies will likely adopt the digital shift, underscoring its importance in driving business growth for both enterprises and small-  and medium-sized enterprises (SMEs).  He said businesses in the Philippines need to transform into digitally led organizations to capture value-producing opportunities, pursue new revenue streams and change an existing business model.
"Companies in the Philippines that do not start a digital transformation initiative will find themselves struggling to respond to changing market demands and competitive pressures. Digitalization has been heightening industry competition as it paves the way for business-process excellence and new monetization and business models," Alberto said.
He added: "Given increasing industry disruptions brought about by digitalization, it is high time for Philippine enterprises and SMEs to make the move into digital transformation to help them scale up in leadership, omni-experience, information, operating models and work-source transformation."
While sectors, such as banking, transportation and media, have already started migrating to the digital space; industries, such as agriculture, agribusiness and resource industries, are seen to start adopting to the shift.
"The introduction of new information and communication technologies in these industries could make these industries more sustainable as it transforms the businesses and drive more organizations to pursue innovation-centric projects with information and communication technologies at their core," IDC Philippines analyst Alon Anthony D. Rejano explained.
Hence, Cabarios said, the telecommunications industry in the Philippines will help drive the
economy to higher grounds.
"But we have a problem. We are lagging behind our neighbors when it comes to telecommunications services. We are being left behind," he said.