ATHENS, Greece—The death toll in Europe's migration crisis rose on Friday when two overcrowded smuggling boats foundered off Greece and at least 46 people drowned—more than a third of them children—as European officials remained deeply divided on how to handle the influx.
More than 70 people survived, and a large air and sea search-and-rescue effort was under way off the eastern islet of Kalolimnos, the site of the worst accident. It was unclear how many people were aboard the wooden sailboat that sank there in deep water, leaving at least 35 dead.
Coast guard divers were due to descend to the sunken wreck early Saturday, amid fears that more people had been trapped below deck.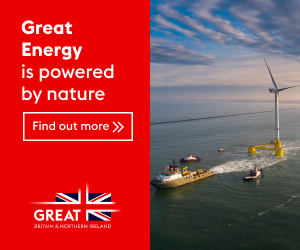 At least 800 people have died or vanished in the Aegean Sea since the start of 2015, as a record of more than 1 million refugees and economic migrants entered Europe. About 85 percent of them crossed to the Greek islands from nearby Turkey, paying large sums to smuggling gangs for berths in unseaworthy boats.
Rights groups said the deaths highlight the need for Europe to provide those desperate to reach the prosperous continent's shores with a better alternative to smuggling boats.
European policy toward its worst immigration crisis since World War II has diverged wildly so far. Germany—where most are heading—has welcomed those it considers refugees. Other countries, led by Hungary, have blocked or restricted them from entering and resisted plans to share the burden of refugees.
"These deaths highlight both the heartlessness and the futility of the growing chorus demanding greater restrictions on refugee access to Europe," said John Dalhuisen, Amnesty International Europe and Central Asia program director.
"A manageable crisis has become a moral test that Europe is in danger of failing dismally," he said.
The UN refugee agency said daily arrivals on the Greek islands have surged to more than 3,000 in the past two days, and it cited refugee testimony that smugglers have recently halved their rates amid deteriorating weather conditions.
"It is tragic that refugees, including families with young children, feel compelled to entrust their lives to unscrupulous smugglers in view of lack of safe and legal ways for refugees to find protection," said Philippe Leclerc of United Nations High Commissioner for Refugees Greece.
German Chancellor Angela Merkel met Turkish Prime Minister Ahmet Davutoglu in Berlin and pledged to continue to work intensively together not only to stem the flow of people, but to improve conditions in camps in Turkey and to try to bring about a peace deal in Syria.
"The refugee crisis is not Germany's crisis, it is not Europe's crisis, it is not Turkey's crisis," Davutoglu said in a news conference with Merkel. "It is a crisis that was born out of the crisis in Syria. If we cooperate, we can bring this crisis under control. If we throw the issue at each other, solving this issue will become more difficult."
Germany saw an unprecedented 1.1 million asylum-seekers arrive last year, many of them fleeing conflicts in Syria, Iraq and Afghanistan.
Turkey hosts more than 2.2 million Syrian refugees from a nearly five-year civil war that has killed a quarter of a million people and displaced half the country. Peace talks are scheduled to begin on Sunday in Geneva, although officials say they might be delayed by a few days.
Davutoglu praised Merkel for her open-door stance, saying the steps she took "will go down in history. The people of Syria will never forget this humanitarian stance."
European Union foreign policy chief Federica Mogherini warned that the 28-nation bloc faces big economic risks if its members start putting up walls that restrict borderless travel.
"We are doing studies of that, and it is impressive," she said, speaking at the World Economic Forum in Davos, Switzerland.
But Hungarian Prime Minister Viktor Orban, who last year built fences on his nation's borders with Serbia and Croatia, praised Austria for setting a cap this week on the numbers of refugees it will take.
"Common sense has prevailed," Orban said on state radio, calling the Austrian decision "the most important news of the past months."
"Europe can't take in huge masses of foreign people in an unlimited, uncontrolled manner," he said, adding that for Hungary, "the best migrant is the migrant who does not come."
Image credits: AP