ENTREPRENEUR Le Thi Hang is scouting sites to open two more convenience stores in Hanoi, encouraged by rising sales at her one-year-old shop.
"I don't want to miss this chance," said Hang, 32, who expects revenue to double this year with the expansion. Sales of food items including instant noodles, fish sauce, sugar, bread and milk are rising, she said.
While the world's largest emerging economies, including Russia, Brazil and China, falter, Vietnam's steady economic growth at near 7 percent this year will make it among the fastest-growing markets in the world. Rising domestic demand and booming foreign direct investment are helping the Southeast Asian nation counter global threats that's sparked a wave of stock selling and currency depreciation this year.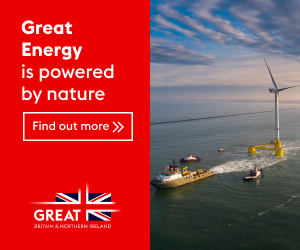 That comes as the country begins a leadership transition this week that will set the tone for economic reform and growth. The Communist party's draft socioeconomic plan for 2016 to 2020 shows the nation will target as much as 7-percent average annual expansion.
"In a very subdued global environment, domestic demand is king," said Trinh Nguyen, a Hong Kong-based senior economist for emerging Asia at Natixis SA said. "People in Vietnam are becoming more optimistic about the future. In both the regional and global landscapes, it's set to outperform."
Vietnam's economy is forecast to expand 6.7 percent this year, the same pace as in 2015, according to Bloomberg surveys.
Communist party officials gathering to choose the next party general secretary will also be tasked with setting a growth path that avoids a repeat of past mistakes, including soaring credit growth that saddled banks with bad debt and preferential treatment of state companies that created inefficiencies.
"Vietnam is positioned to have another stellar year in 2016," economists at Australia & New Zealand Banking Group Ltd., led by Eugenia Victorino, said in a report this month. "Nonetheless, the long-term outlook will depend on the outcome of the political changes expected over the next 12 months."
The central bank's recent efforts to make the exchange rate more flexible will also strengthen macro-economic stability and help ease pressure on reserves, she said.
Meanwhile, private consumption rose 9.3 percent last year, according to government data. Disbursed foreign direct investment surged 17.4 percent to a record-high of $14.5 billion last year from 2014, official data showed.
Vietnam's stock market has also attracted foreign investors, with overseas investors net buyers for the 10th consecutive year in 2015. The benchmark VN Index gained for the first day in five, adding 1.8 percent at the close of trading on Tuesday.
New 5-year plan
THE draft plan shows the government aiming to lift GDP product per capita to $3,200 to $3,500 by 2020 compared with the International Monetary Fund's estimate of about $2,171 in 2015. Inflation will be kept below 5 percent and the budget deficit capped at 4 percent of GDP.
"In 2016 and 2017 we definitely believe that Vietnam is positioned to be one of the fastest growth stories," Victorino said. "What could derail Vietnam's fast growth story is if trade deficit widens due to much faster import growth from consumption-related items such as automobiles."