By Mary Grace Padin
THE National Irrigation Administration (NIA) said on Wednesday it will need an average budget of more than P35 billion a year to implement its 10-year master plan to address the backlog in irrigation in the Philippines.
NIA Administrator Florencio F. Padernal said about 2.4 million hectares or 43 percent of farm lands in the Philippines currently lack irrigation, prompting the NIA to craft a long-term irrigation plan that will be implemented from 2017 to 2027.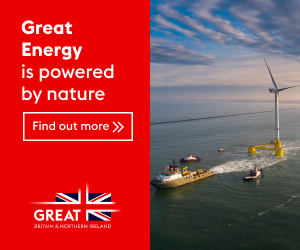 He said to implement the plan, the agency will need an average of P35 billion of appropriation from the national government starting 2017 until the next 10 years.
However, Padernal said the NIA does not source its funds from the government only.
"We have hydropower projects and under our research and development, we are planning to use solar cells to be put in irrigation canals so that way we'll be earning more. NIA is a corporation so we will continue to look for internally-generated funds," the administrator said in an interview.
The NIA's irrigation projects are also supported by other organizations, such as the World Bank and the Japan International Cooperation Agency (Jica).
Last week the NIA approved the rehabilitation and construction of three river-irrigation systems (RIS) worth P336.84 million under the National Irrigation Sector Rehabilitation and Improvement Project (Nisrip). These projects are the Solsona RIS in Solsona-Dingras, Ilocos Norte; Muleta RIS in Maramag-Don Carlos, Bukidnon; and Mal RIS in Matanao-Hagonoy, Davao del Sur.
The Nisrip covers the restoration and construction of 11 national irrigation systems all over the country. It is funded through a loan from the Jica amounting to ¥6.18 billion (about P2.54 billion).
Meanwhile, data from the United Nations' Food and Agriculture Organization (FAO) showed that Asia's irrigated-agricultural land accounts for more than 70 percent of freshwater withdrawals worldwide.
However, as the population grows, the need for food and agriculture also increases. And as food and water are linked, improvements in irrigation are essential. But the FAO said irrigation expansion has nearly reached its limits in most of Asia.
Thierry Facon, senior water management officer of the FAO, said key stakeholders during the 7th World Water Forum proposed action plans and solutions in order to address water and food security in the Asia-Pacific region.
One of the proposed actions was the support of investments to boost ecosystems, and water productivity and quality, which, in turn, will improve rural agriculture-based livelihoods.
Other key-action areas he presented were: implementing water accounting; evolving risk-management strategies; adapting agricultural- and rural-water management; capacity building; and managing the changing dynamics of the water-energy-food nexus (the interconnected risks related to water, energy and food).