IF the latter part of 2015 and the first quarter of this year would be any indication of how busy and vibrant the entire 2016 will be for the Philippine real-estate sector, it would be safe to say that we're likely bound to surpass the milestones of the past year.
While the residential sector has been reaping the fruits of continued investments over the past few years, players within the commercial development sector, most notably, are now starting to enjoy an increasing growth momentum as more and more developers venture outside of Metro Manila.
ArthaLand and Robinsons Land Corp. (RLC), for example, have both began strengthening their presence in Cebu, which has earned the reputation as the most vibrant investment destination in the Visayas. ArthaLand plans to promote its sustainable building culture by putting up an "energy-efficient and environmentally sustainable office building" also in Cebu City. The company recently acquired a property in Cebu via its subsidiary, Cebu Levana Land Corp., and plans to offer approximately 51,000 square meters of office space for the region's offshoring and outsourcing sector (O&O) players.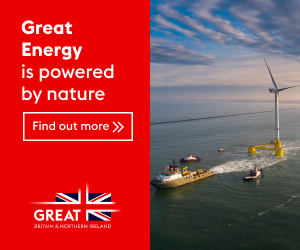 Meanwhile, the latest Philippine Property Market Monitor from Jones Lang LaSalle reported that RLC is set to inaugurate an office building in Cebu City, which will take up about 30 percent of its 4.6-hectare property that also houses the recently opened Robinsons Galleria Cebu. This is deemed to be a welcome development for commercial locators in Cebu, particularly for those engaged in its O&O, as the facility will be offering a GFA of close to 9,500 sq m.
Booming growth beyond Metro Manila
Back in Luzon, developers are also keen on building the next thriving investment districts outside of Metro Manila. In Clark at Northern Luzon, construction activities will likely hit a record high in the months to come following the recent announcement of two massive development projects: Global Gateway Development Corp.'s (GGDC) Aeropark Campus and the 35,000-hectare Clark Green City.
The $150-million Aeropark Campus, one of the more remarkable investments initiated by Kuwaiti investors GGDC, promises to be a major development that will help shift the focus of growing industries away from Metro Manila. The project, which will host more than 5.8 million sq m of premium office, logistics, retail, hotel and residential space, is expected to generate at least 10,000 jobs during the first few years of its operations. That number is seen to balloon to at least 300,000 jobs once the entire project is completed. Clark Green City (CGC), meanwhile, is seen to lure more foreign investors as state-owned Bases Conversion and Development Authority (BCDA) continues to facilitate development for the 9,450-hectare master-planned property inside the Clark Special Economic Zone. Once completed, the entire CGC has the potential to generate a gross output of at least P1.57 trillion annually, apart from facilitating the continued growth of more areas in Northern and Central Luzon.
Supply more than meets current demand
The abundance of office spaces in other areas within Metro Manila continues to complement the increasing demand and confidence of local and foreign investors.
A recent insight shared by experts from Jones Lang LaSalle revealed that, as we speak, there's a total of 1 million sq m of available office space spread out among areas like Makati City, Ortigas, Bonifacio Global City, reclaimed areas in Manila Bay, and Alabang in Muntinlupa. Of this grand total, at least 15 percent to 20 percent will be taken up by business-process outsourcing (BPO) companies, as established firms expand their operations and new players come in. All of these developments confirm the earlier analysis made by Lamudi Inc. Founder and Managing Director Jacqueline van den Ende, who was among the thought leaders I spoke to for one of my trend reports prior to the end of 2015. "Developers are looking to go provincial due to the increasing scarcity of available land.
A couple of very big projects are being launched, especially in Cebu and in other provinces.…The office market in Manila will continue to be very strong. We see a lot of strata-titled office developments launched this year, which I think will be huge in 2016. Metro Manila's office market is tight with very few properties coming online.
This is especially true in non-BPO-type offices. This presents an opportunity for investors." We're definitely on the lookout for how all these exciting developments will shape up this year. Great times ahead, everyone!
Image credits: clarkgreencityphils.com