IN order to understand the drivers that are likely to propel the local tourism industry this year, we must take a closer look into the shifts that impact global society and the growing hunger for new places to discover. To give a clearer view as to where we think the industry might be headed, I've listed down the biggest movements likely to affect the travel landscape, with the support of some of my closest friends in the travel, food and hospitality sectors.
The year of connectivity
2016 will be the year we start seeing results from the government's investment in opening up roads leading to previously inaccessible sites with the potential to become brand-new tourist destinations. "North Luzon has the biggest growth potential for domestic tourism in the next few years, with the opening of the TPLEx [Tarlac-Pangasinan-La Union Expressway] and the coming skyway connection to Nlex [North Luzon Expressway]," Bellevue Hotel General Manager Patrick Chan shared.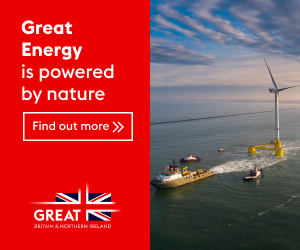 Cordillera Administrative Region Regional Director Marie Venus Q. Tan revealed that the potential to connect all the regions in north Philippines will soon be realized largely due to the full completion of road networks and opening of regional airports in the north. "This will make travel connectivity viable and interesting. Today one can package the Ilocos with access across to Sagada via Cervantez, proceed to Banaue, then exit to Cagayan Valley, and to complete the tour, take an airline connection from Cauayan, Isabela, back to Manila." All travel package tours ending in Manila, or in the future, Clark, may now include Palawan, the Philippines's marine and lifestyle destination.
Connectivity is on the rise from a visitor's standpoint, as well. "Travel has changed paradigms such that people are now looking for increasingly close interactions, immersions into culture and more unique activities. Communication technology has a lot to do with this. For one, the tech-savvy millennials are traveling more and more. And experiential destinations, like CAR [Cordillera Administrative Region] appeal to their market the most," Venus added.
2016 will introduce more people to smart travel 3.0, a transformative shift powered by the use of big data and mobile technology, where apps, web sites and digital brands start offering customized services grounded on suggesting richer travel experiences. We will also see the rise of photo tours and expeditions that nurture creative expressions through nature.
Experiential is the new route
The quest for connectivity, on a deeper personal sense, is a nod to the slow movement becoming more apparent, and is predicted to only go stronger in the years to come. Sense of pride and place, the rise of the slow food trend, lowsumerism—it all crystallizes into one concept, experiential travel, which pertains to today's travelers' hunger for new, authentic, unhurried, low-impact travel experiences.
Region 12 Regional Director Nelly Nita N. Dillera shared that, "In the case of Soccsksargen [South Cotaboto, Cotabato, Sultan Kudarat, Sarangani and General Santos] tourism, so much effort has been devoted to plan formulation for site and product development. Much attention has been given to making the experience more interactive as tourists these days are more engaged, more involved, more participative and more daring."
Soccsksargen takes one into the cultural communities of the B'laans and the T'bolis. More than that, guests can also go for the more accessible adventures like ziplining over the seven falls; paragliding overlooking Sarangani Bay; conquering new peaks with mythical stories to tell; and tasting the food that's global yet locally produced.
Heritage on a plate
People are starting to discover the power of food to connect one with a place's heritage, to cultivate experiential intimacy of an entirely different level with the land. Today sampling local delicacies is a lot like a journey into tasting one's roots.
Here's what Jeepney Tours General Manager Clang Garcia had to say about this trend: "We are embarking to push culinary tourism where it will be presented in a proper perspective—with sensibility on culture, history, resources and community in relation to food. We strongly believe that culinary tourism is going to be the next big thing that can cut across market segments. It can lure both domestic and inbound travelers to explore the rich culinary heritage of the Philippines." Watch out for their culinary travel guide, Food Holidays, to be launched with series of especially designed tours with the theme Travel, Eat and Learn.
Touchdown: Tranquility
If the new Pantone colors are any indication, wellness has increasingly become a primary concern, and this trickled down even to travel. Not only do travelers escape for new experiences, they do it also as a reprieve from the stress of city living, a way to go away and come back refreshed mentally, spiritually and physically. Resorts will be using this more as a main draw, and we will see the emergence of new players in this category. Hinged on LOHAS ideals, more budget travelers will opt to commune with nature through backpacking trips. New travel offerings will surface in this regard.
Traveling for change
In 2015 we saw the end of the oxymoron that is Mindanao tourism. This year we will see more people adopting a more opinionated stance when it comes to world affairs, understanding that real support goes beyond just posting a profile photo that went through an advocacy template overlay. Travelers are instrumental and are intentionally visiting places with the highest incidents of disaster, poverty and conflict.
These communities are learning to adapt to the preferences of today's travelers; and the travelers, in turn, are becoming more attuned to the experiences communities offer. As an example, Region 12 Regional Director Karen Tiopes mentioned that the, "Sohoton Caves and Natural Bridge in Basey, Samar—where a people's organization offer caving experiences and kayaking along the scenic Golden River to the natural rock bridge formations—draw the attention of both domestic and foreign tourists." Visiting these emerging destinations makes tourism a champion for inclusive growth as most activities in these areas are provided by local community members.
Venus also mentions community-based ecotourism programs among the trends we will soon see rise this year. "These are experiential and immersion programs, all of which have sustainable products with localized capacity-building development for the residents." An example is the Hungduan Heritage Tour, a community-based trekking package into one of the four United Nations Educational, Scientific and Cultural Organization heritage sites in Ifugao. It gives travelers a glimpse into the rice terraces, its biodiversity and cultural treasures.
In essence, community-based tourism lends a new dimension to the "leave no trace" ethic. It allows travelers to leave the places a lot more enriched, in the same way they are, through the experiences they collected. All predictions aside, this 2016, I hope more people travel for change and leave behind bigger tracks that leave a mark in the local economic and humanitarian landscape.
It's time to make way for a new breed of travelers who not only go for niche destinations, but for the kind who also engages in experiences that promote inclusive growth. It is no longer a question of traditionalism versus commercialism, but a matter of social consciousness vis-à-vis environmental awareness, of self-discovery vis-à-vis the cognizance and pursuit toward something far greater than the individual. My goal is to make traveling as a catalyst for positive change the 'in' trend this year and the years to come.