PHILIPPINE Red Cross (PRC) chapters in Cebu and Aklan are all set for their operations during the Sinulog and Ati-Atihan festivals, respectively.
PRC Chairman Richard J. Gordon said volunteers and staff members have been deployed to ensure the safety of devotees and tourists alike, who will witness and participate in the festivities.
For the Sinulog Festival, which is a celebration of the feast of the Santo Niño, PRC-Cebu Chapter deployed more than 150 personnel and volunteers to first-aid stations located in strategic areas around the city, where various activities are now being held.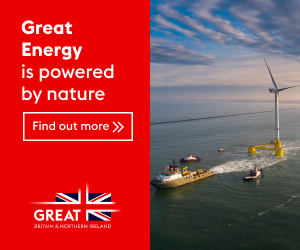 The Cebu chapter started Sinulog operations on January 7 with four first-aid stations around the Basilica Minore del Santo Niño, eight spotters in the Basilica aisle, five standby ambulances with emergency medical technicians and personnel on foot patrol outside the premises of the cathedral.
The Red Cross first-aid stations and deployment of staff and volunteers will continue until the culmination of the Sinulog festivities with the fluvial procession on January 16 and the Grand Sinulog Parade on January 17. Three additional first-aid stations will be added in the procession route during the fluvial procession and the grand Sinulog parade.
"This is a time where all families gather together and take stock on how we can rebuild our lives, especially after the disasters that hit us. Some of us have new houses; some have new livelihood. It is also a time to keep our family safe. We have to learn how to predict disasters that may hit our communities so we can prepare. Nasa Diyos ang awa, nasa tao ang gawa. Please join the Red Cross 143, it is an organization where you will find self-worth. You will be able to keep your family and your communities safe,"  Gordon said.
As of January 14, Red Cross Cebu chapter has already served 284 patients in its first-aid stations, of which 154 were seen for blood-pressure monitoring; 125 were given first-aid treatment for minor cases, like fainting and other injuries, while five patients were transported by ambulances to hospitals for advanced medical attention.
Meanwhile, the Ati-Atihan Festival in Aklan, also celebrated in honor of the Santo Niño, started on January 11 and will culminate on the 17th with a religious procession and dance in major streets in Kalibo, Aklan.
With thousands of devotees and tourists expected to attend the various activities and revelries, Red Cross Aklan deployed 50 first aiders who are manning the five first-aid stations situated in strategic locations. Aside from first-aid stations, there will also be a standby ambulance and roving teams that will monitor and render first-aid treatments wherever it is needed, especially during the festivities on the 17th.
As of January 13, PRC-Aklan Chapter already assisted 47 patients, mostly for blood-pressure monitoring and treatment of minor injuries, such as open wounds. According to Red Cross Aklan, its staff and volunteers will continue to be on standby ready to provide service whenever needed until the end of the festivities on January 17.
During Gordon's recent Aklan trip, where he inducted 430 new Red Cross 143 volunteers, he advised the volunteers to be visible during the Ati-Atihan Festival. "Dapat aktibo kayo ngayong darating na Ati-Atihan Festival, dapat nakikita kayo ng mga tao para malaman nila na ligtas sila dahil may Red Cross na nakaantabay sa paligid," Gordon stressed.