IT'S a new year, and society and social media tell us—even pressure us—that we need to be a new you, a new me…a new us.
In my timeline, I have at least 496 friends who made New Year's resolutions. Yup, I counted them all. I'm surprised at myself for having the patience to do so. I'm pretty sure many of you are even surprised that I have friends. I know I am.
Anyway, many of them vowed to quit something—smoking, drinking, pigging out. In my mind, they might as well quit breathing.  That's the thing. I'm pretty sure many of them will be eating their words even before I finish writing this column because they will have fallen off the wagon by now. Not that I doubt their self-control but, hey, they're my friends. And since I only have an iota of self-control, they must be the same too.  They cannot be better than me…or else, I will unfriend them.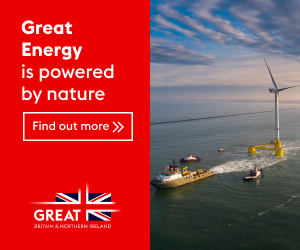 Someone told me that to stick to their New Year resolutions, you must make it attainable. Something realistic. Of course, one should have the discernment to know which is which. For example, one typical New Year resolution is "I will eat more healthy this year."  Of course the realistic version would be: "I would lose the takeout menu that's stuck on my ref door—since I already took a picture of it and saved it on my phone."
A lot of people vow to learn a new skill, not a few others a new language like Chinese. The more realistic version would be: "I would learn how to curse in Chinese for me to intimidate my suki in 168!"  Another friend of mine, let's just call her Brenda Gonzales, posted that she will finally move on and not look at the social-media accounts of her ex-boyfriend. The more realistic resolution for her would be: "I promise to give load to my friend so that she can do the cyber-stalking of my ex for me."
That is why I told myself to never do New Year resolutions.  Besides being unrealistic, I know that I would just hold myself to them only a few seconds longer than Ariadna Gutierrez wore the Miss Universe crown. What I do is just make a list of things I look forward to in the upcoming year and just celebrate these when they come.  Whether it's something personal or a career development, or even an event, it should be something I know that I'd be excited to do to make it attainable.
In this regard, I asked some celebrities the same thing and here are their answers.
Bianca King: I'm looking forward to applying my understanding of self-love and balance to every aspect of my life and living every day wide awake.
Jugs Jugueta: What I look forward to 2016 is to record and release a new album with my band, The Itchyworms.
Robi Domingo: More seasons of The Voice, Pinoy Big Brother and Dance Kids!
Maxene Magalona: Moving into my new place! I just recently made one of the biggest decisions of my life by investing in a brand-new home, which means more responsibilities and duties for me. It's my last year in my 20s and moving into my new place will be one of the biggest life-changing events in my life. I plan to get rid of all the things I won't be needing anymore and also practice my cooking skills. It's going to be great. I'm excited.
See?  These celebrities have inadvertently made resolutions.  Jugs and Robi revealed something they plan to do next year and, needless to say, they plan to do them well. Maxene and Bianca, meanwhile, weren't even aware they were promising to themselves to be their better versions.
So there.  Instead of making resolutions, I have made a list of things I will look forward to in 2016. This list comprises of personal things I have already planned on doing and just executing them this year, plus events I will attend and participate in, and causes I look forward in being active in. And I promise to do this at the start of the year, rather than with a New Year resolution. That will be my New Year resolution.
Dammit!