A little over half of the country's cities remain unable to fund local government programs with revenues generated from their own backyard, their number reaching 75 of the 144 cities surveyed by the government-funded Tax Watch program.
In a bulletin put out by Tax Watch, 75 cities across the country continue to underperform in terms of their ability to increase their locally sourced income (LSI).
These cities were unable to produce above-average income levels, which means their annual regular income (ARI)  ratios proved lower than the 30-percent national average in 2014.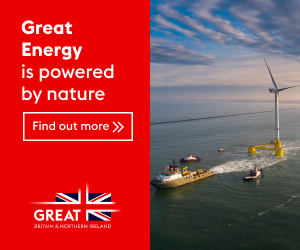 While there were a number of top-performing cities in the country with superior revenue numbers, the cities that lagged behind still outweighed the lead revenue generators.
The lagging cities include Dapitan, Himamaylan, Guihulngan, Sipalay and Marawi, respectively.
The local government in Marawi relies heavily on its internal-revenue allotment, for funds needed to underwrite local projects and programs, for example.
Cities like Marawi were unable to optimize their efficiency in collecting local government tax that should help boost their capacity to undertake local government projects on their own.
Marawi City only gained 1 percent in its so-called LSI-ARI rating, with LSI rate of P3.94 billion and P385.03 billion in ARI clearly below the national average ratio of 30 percent.
After Marawi City was Sipalay City, with P12.21 billion in LSI and P405.77 billion in ARI, the city has an LSI-ARI rate of 3 percent only.
According to the Department of Finance, the ranking of cities was based on the percentage ratio they garnered and not based on their LSI or ARI rates, respectively.
The good side is that some cities still perform in terms of tax collection and revenue generation. Some of the top-performing cities were Makati, Pasig, Mandaluyong, Pasay and Quezon.
The local government unit (LGU) of the city of Quezon was able to incorporate programs that helped
increase its LSI.
In 2014 it generated more or less P11.43 billion and produced an ARI of P14.643 billion. Although it has a high LSI-ARI rate of 78.1 percent, it still ranked fifth in terms of performance. Makati City placed first in the rankings, with an LSI-ARI rate of 90.3 percent, proving that the city is self-sufficient enough to sustain various local government projects and programs in its area of jurisdiction.
The city of Makati ranked No. 1 in terms of LSI of P9.228 billion. Its ARI stood at P10.215 billion, the highest LSI-ARI rate among cities.
With the inclusion that the top-performing cities are allowed to have high taxing powers due to the demand of services required of them by the citizens, it is clear the LGUs still have to ramp up their revenue-generating programs and their self-sufficiency rate to provide residents proper basic services.