Singapore's bond market may see its second default in as many months after creditors said Pacific Andes Resources Development Ltd. hasn't honored some obligations on S$200 million ($139 million) of notes.
The Hong Kong-based firm said it received a letter from bond trustee HSBC Holdings Plc. alleging breaches on the 2017 securities in a Singapore exchange filing on January 10. Investors can request full immediate repayment if the company's shares are suspended, according to the bond's terms. Pacific Andes has halted trading in Singapore since November 25.
The HSBC letter adds a new twist to skirmishes at the troubled fishery group amid court battles and regulatory probes in Singapore and Hong Kong into its business transactions. Last November Singapore's bond market had its first default since 2009, when Indonesian phone retailer PT Trikomsel Oke missed coupon payments on its debt.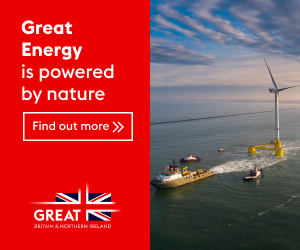 "This situation is opening a can of worms in Singapore," said Raymond Chia, head of credit research for Asia ex-Japan in Singapore at Schroder Investment Management. "Very few local corporate bonds are rated, and a number of issuers have weak credit profiles or challenging business dynamics, and that's starting to show."
Singapore investors have turned to high yielding bonds in the past seven years after interest rates hit a record low in the aftermath of the global financial crisis. The number of notes with coupons of more than 6 percent, a level associated with speculative grade in the local market, jumped from one in 2010 to 24 in 2014, before falling to 13 last year.
Notes issued by Pacific Andes and its unit China Fishery Group Ltd. are mired in distressed levels. The 8.5 percent bonds due July 2017 were last quoted at 20.5 cents on the dollar on January 11, according to prices compiled by Bloomberg.
The securities fell 34 cents last December, capping a 73-cent plunge for the year.
Hong Kong-listed Pacific Andes International Holdings Ltd. owns about 66 percent of Pacific Andes Resources Development, which, in turn, controls 69.7 percent of China Fishery Group, according to company filings.
Both China Fishery and Pacific Andes have to make semi-annual coupon payments on January 30.
The Pacific Andes group is seeking to sell its Peru business while it fights some creditors to dismiss winding-up petitions and provisional liquidators in Hong Kong and Cayman Islands.
Geoffrey Walsh, a Hong Kong-based spokesman for Pacific Andes, declined to comment on the HSBC notice. The company is seeking legal advice on the matter and is "in an active dialogue with a substantial holder of the bonds with a view to establishing a transparent process for discussions" with other debt holders, it said in the filing.
"There hadn't been a default in the Singapore dollar market in so many years that investors weren't vigilant enough and a certain complacency had set in," said Todd Schubert, the head of fixed-income research at Bank of Singapore, Oversea-Chinese Banking Corp.'s private banking unit. "Over the years, as the number of outside, nongovernment-related issuers increased, so did the potential for a default."