By Reni Salvador
SOC Land Development Corp. recently completed and turned over Anala—its first tandem building, which is inside Anuva Residences. Anuva is a residential resort community, which offers spacious condo living with modern amenities. It has 515 units and features elaborate outdoor amenities.
Ready for occupancy, Anala features studio, one- and two-bedroom units in every floor. Each floor only has an approximate of 20 units, and each unit has a kitchen, a toilet and bath, and a laundry area. One- and two-bedroom units will have a balcony.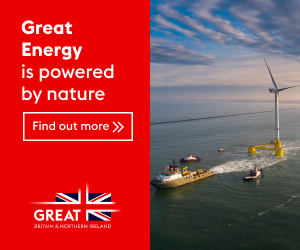 "When we developed Anuva, we focused on low-density living to make sure that our residents have a home that truly feels like one," said John Paul G. Reyes, SOC Land Development Corp. president. "We believe that sustainable living is possible even in a condo-living setup. We pride ourselves in providing homes that work with nature, not against it."
To help bring the distinct condo-living experience to its residents, SOC Land teamed up with the country's leading broadband and multimedia services provider, PLDT Home, for the installation of PLDT Home Fibr in all of Anala's new units. PLDT Home Fibr is PLDT Home's most powerful broadband with speeds of up to 100 megabits per second.
"Our residents deserve nothing less than the best-in-class services, and we definitely think that PLDT Home Fibr will be able to provide the most powerful broadband at home. Their service will fit in right with our own suite of world-class amenities," Reyes added.
Three high-speed elevators and staircases serve the Anuva building. Residents also enjoy the protection and convenience of a 24-hour security service, fire-detection and alarm system, and centralized garbage-collection system.
Strategically located between Sucat and Alabang in Muntinlupa, Anuva Residences prides itself in providing ample space inside and out. A total of 80 percent of the development's land area is dedicated to world-class amenities, including swimming pools, clubhouse and a basketball court, a tennis court, an amphitheater, yoga deck, meditation area, nature trail and a jogging path, among others. A perimeter road was also constructed to allow for safe movement of residents, particularly children, in between units and amenity areas.
www.socland.com.ph