First of two parts
A JOYOUS hello to 2016 and a thankful good-bye to 2015. Many people have said that 2015 was not a very good year because of personal crises, plus those that affected them badly, like the worsening traffic situation and the Paris attacks and Islamic State of Iraq and Syria.
But I would rather leave 2015 with gratitude and dwell on all the positive events that happened to us the past year, such as the heartwarming visit of Pope Francis last January; the proud moment of the Asia-Pacific Economic Corporation summit in Manila; and our winning of the Miss Universe title after 42 long years.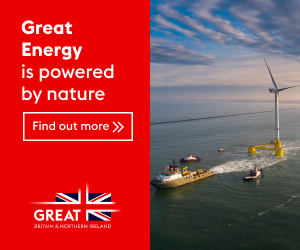 Now that we've started a brand-new year, I would like to reintroduce the members of the International Public Relations Association (Ipra) Philippine chapter by presenting to our readers our individual and collective thoughts on how we would like to see the PR industry move forward this 2016, and what we wish could be the best possible scenario for our beloved country, the Philippines.
We in Ipra are all in unison in hoping that our training and expertise in PR can somehow contribute to making our country a better place for every Filipino.
Let me start with my personal wish for the PR industry: I would like our leaders, CEOs and all captains of industries, including the heads of our national government, to step back and seriously study what PR and the proper handling of information can do to help them run and manage the country and the various businesses. I believe there will be less miscommunication and a better understanding among the publics about what the national priorities are, and why the public should also be supportive of and give their trust to our leaders.
In the same manner, I would like to see our politicians utilize PR campaigns and information programs not only to uplift themselves but to educate the people about important lessons such as proper family and work values, the environment, financial literacy and even the most basic value of love and respect for country, which should start while children are young. This is where I believe PR can do a tremendous service to the building of a solid and strong nation.
My wish for our country is simply this: That we should all learn to love it and care for it the way we love ourselves and our own families. And since 2016 is an election year, each of us should get directly involved by making sure we elect the right candidate who will, likewise, love and care for our people with honesty, commitment and a clear vision for the country.
Here now are a few of my fellow PR practitioners who belong to the Ipra Philippines local chapter and what each one wishes for 2016. May all our wishes find fruition and support not only from the PR industry, but among all the sectors of society.
Rene Nieva
Chairman of Perceptions Inc.
Former chairman of Ipra Philippines
MY wish for PR and the country in 2016 is for PR to continue its growth and development as a profession with high-quality and ethical standards. Also, that PR can contribute more toward promoting peace, understanding and unity among Filipinos, as well as help attain progress and prosperity for the country and lift the poor majority out of poverty.
Specifically, I would like to see PR being used by the candidates for national office not for mudslinging and black propaganda against each other, but through skillful, truthful and sincere communication of their overall vision for the country and, just as important, their specific plans and programs on how to achieve that vision both for the short and long term. I also want for PR to help the candidates spell out clearly and courageously their positions on the vital issues that affect the future of our country to allow the voters to vote based on the candidates' positions on these issues and not so on popularity, money or fear.
Millie Dizon
Senior vice president of SM Retail Group
Current national chairman of Ipra Philippine chapter
FOR PR, some of my colleagues in the industry and I have talked about the possibility of forming a PR Board, which, I think, will professionalize the practice in the Philippines. I wish we can begin to work on that in 2016.
For the country, that we are guided on who to vote for in the coming elections, and our choice will be good for the country. Also that each of us work to become better, kinder, more grateful and generous in the coming year.
Max Edralin
Public relations consultant Office of the Governor Bangko Sentral ng Pilipinas
MY wish is for PR to remain faithful to its reason for being, which is to be the means to promote harmony and understanding, be it at individual, corporate or national levels. Enhanced, yes, by the emergence in this generation of high technology and the speed of digital communications, there is still no substitute for personal interaction, the old-fashioned ways to win the public to our point of view and to preach integrity and the values that keep peoples together. These are things that messages meant to be heard by millions, in an instant cannot be achieved.
There's a book entitled Putting the Public Back in Public Relations. I once delivered a lecture arguing to "Put Back Relations in Public Relations." Warning: Those handheld devices are breaking relationships!
Karen Alparce-Villanueva
Philippine Health Insurance Corp. board member Communications  and policy consultant of the Philippine Alliance of Patient Organizations President and managing partner of Health PRx
BEING an election year, my personal wish for 2016 is that the Filipino people choose our leaders wisely and for PR to be used as a tool to enable voter education and to elevate the discourse beyond sloganeering. PR is also about projecting what is good and ensuring the messages are aligned to the product, in this case—the candidates. I hope to see more townhall-type meetings and articles where candidates are asked a few questions about how they intend to address the economy, livelihood, education and health.
My other wish is for PR to be used more extensively to communicate health issues so that Filipinos will know that it is a human right and that the government has a major role to play in the same way that each of us have our individual responsibilities to ensure our good health. So in 2016, I hope to see the continuation of Universal Health Care through a joint effort of the public and private sectors and more active patient groups who will be the collective voice of the patients at the grassroots.                                                                     To be concluded
Jingjing Romero President, Stratos PR
MY wish for 2016 : For the PR industry to be the catalyst or enabler, if not a game changer, in a company's viability and profitability. For the PR industry to get the credit/recognition it rightfully deserves.
To be concluded