MAKATI Medical Center President and CEO Rosalie R. Montenegro was selected as Citi Philippines's 2015 Distinguished Alumni awardee for Leadership and Ingenuity, one of only 23 global awardees.
According to Aftab Ahmed, Citi Philippines CEO, "This award is bestowed upon Citi alumni who have distinguished themselves in their business and/or personal endeavors through exceptional leadership or ingenuity.  Rose is joining an elite group both here in the Philippines and across the world in receiving this award."
Montenegro joined Citibank in 1991 as Service and Quality Director.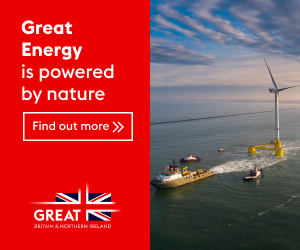 Montenegro received the award at a gathering of Citi alumni and Citibank senior management, led by Ahmed, at the New World Hotel on November 12.
The Citi Alumni Awards recognizes the accomplishments of the organization's former employees in the areas of Leadership and Ingenuity, Network Development and Community Involvement. Citi has approximately 200 million customer accounts and does business in more than 160 countries and jurisdictions.
In its citation for Montenegro, Citi credited her for leading the bank when it set up the first call center for bank and credit-card customers in the Philippines, while serving as service and quality director.
In this role, Montenegro actively supported Asia Pacific CitiPhone Banking and Service Quality Regional Councils, where she was considered as a subject-matter expert and trained other countries, such as India, Australia, Turkey and Hungary.
She repeated the same feat when hired by the Philippine Long Distance Telephone Co. (PLDT). There, she built from the ground up PLDT's outsourcing business, ePLDT, which numbers five international and two domestic-call centers, with over 7,000 agents handling a variety of verticals in the entertainment, health care, credit cards, hotels and first-level desktop support for hardware and retail business.
Having conquered the corporate world, Montenegro retired from PLDT in 2007, but was soon called back by PLDT Chairman Manny Pangilinan to serve as president and CEO of Makati Medical Center.
MakatiMed provided Montenegro with another vehicle to pioneer many innovations not common to this industry. She oversaw major changes in the hospital's IT and telecoms infrastructure, improved facilities, advocated service-quality orientation of staff at all levels, and overhauled its human capital. As such, it comes as no surprise that Montenegro brought MakatiMed back to profitability.