ON my recent visit to South Africa in September, I was fortunate to personally witness one example of a noteworthy public-relations project that was part of an ongoing international advocacy campaign to save one of South Africa's so-called Big Five animals—the rhinoceros—which is seriously being threatened by extinction due to illegal poaching, in spite of local and worldwide efforts to stop it.
Grim statistics
THE statistics of rhino poaching, as indicated in stoprhinopoaching.com, is a grave cause for concern. In 2011 it was estimated that, at the rate of poaching that year, South Africa could possibly have lost over 400 rhinos.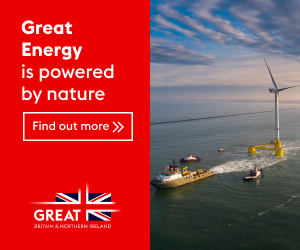 According to South Africa National Parks, the number of poachers killed in national parks in 2011 is 20 during shootouts with antipoaching units, while 11 were injured. In 2010 333 rhinos were killed (323 white and 10 black rhinos) and 165 poachers were arrested.
It was in response to this threatening situation facing rhinos in Africa that inspired the project called "Rhinos Without Borders." They became aware of the grim reality that a rhino could die every seven hours, a fact that could lead to their extinction.
The solution? Two leading conservation and tourism companies—Great Plains Conservation and Beyond—teamed up to relocate 100 rhinos from densely populated areas in South Africa to safe havens in Botswana, where poaching is  virtually nonexistent.
World Rhino Day
WORLD Rhino Day—declared to be on September 22 —celebrates all five species of the rhino. It was first announced by World Wildlife Fund (WWF) South Africa in 2010 and the following year, World Rhino Day grew to become an international movement encompassing both the African and Asian rhino. Now a global phenomenon, World Rhino Day has united non-governmental organizations, zoos, cause-related organizations, businesses and many concerned individuals from all corners of the world.
Stunning sculpture exhibit
THIS year, in Cape Town, we chanced upon the stunning results of an interschool rhino sculpture exhibit, which was participated in by the entire student body of Herzlia Constantia—the entire primary-school Grades 1 to 6. They were all involved in the making and final design of their beloved rhino, whom they named MatumainiKuishi, meaning Hope to Live in Swahili.
We discovered all the different artistic renditions of the rhino using assorted recycled materials, like newspapers, old ribbons, cans, bottles, bottle caps, confetti, stones, cloth, which had been stripped, twisted, cut and crumpled. There must have been around 20 beautifully "sculpted" creations exhibited in various areas of the Watershed, an open park-shopping block, which is the latest addition to the Victoria and Albert Waterfront.
Unforgettable experience
IT was quite an experience to be walking around the indoor and outdoor spaces of the Waterfront and finding so many rhinos "dressed" and designed by the schoolchildren, drawing the public's attention to this worthwhile cause of saving the rhino, while firing up the imagination and commitment of these young minds on how to creatively remind the world to stop rhino poaching. It was also a reminder for this author that we each have to stand together to make a difference for this and other worthy causes: By creating awareness and educating the public to conserve and not to destroy.
Here are some photos of the sculpted rhinos, each of them a work of art and love.
PR Matters is a roundtable column by members of the local chapter of the UK-based International Public Relations Association, the world's premier association for senior communications professionals around the world. Joy Lumawig-Buensalido is the president and CEO of Buensalido & Associates Public Relations.
PR Matters is devoting a special column each month to answer our readers' questions about public relations. Please send your questions or comments to askipraphil@gmail.com.a