IPRA, or the International Public Relations Association, celebrated its 60th anniversary in a grand manner last month at a world congress in Johannesburg, South Africa, with delegates from 38 countries.
The congress whose theme was "Leadership in Today's Communication" heard from a distinguished panel of speakers, all leaders in their own right, consisting of CEOs to social campaigners.
A key event of the congress was the Ipra Golden World Awards for Excellence Gala where over 50 awards were announced for the 2015 competition. The UN Award for social progress went to Sydney Convicts Rugby Union Club for its pioneering campaign "Tackling Homophobia in Sport"; while this year's Grand Prix went to a South African agency, Atmosphere Communications and King James Group, for a splendid campaign "Sanlam: One Rand Man" aimed at focusing on the declining savings rate among consumers by paying a man's monthly salary in one rand coins.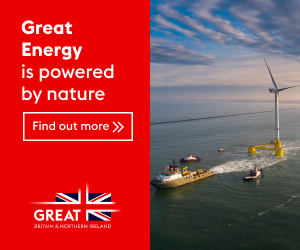 While we congratulated those major winners, we Filipinos who were there threw our wholehearted support to the Philippine entry which was a top winner in the Community Relations category.
Our Ipra Philippine chapter, represented by this author and Bong Osorio (the president of the Public Relations Society of the Philippines, or PRSP) with Edd Fuentes who is also a member of the Ipra Board, attended the Golden World Awards Gala Dinner. We felt a sense of national pride as we provided moral support to Smart Communications Inc.'s winning entry—Doon Po Sa Amin (DPSA)—which won under the Community Relations In-House category.
Smart was represented by Sally Aldaba, VP for Corporate Communications, who also presented their winning entry as a case study at the World Congress.
The annual Ipra Golden World Awards (GWA) initiative, established in 1990, recognizes excellence in public-relations (PR) practice worldwide in a variety of categories. Recipients of the award take particular pride in the recognition granted to their entry as meeting international standards of excellence in PR. An overall Ipra Grand Prix for Excellence is presented each year to the entry judged as representing the highest standard that year.  While there are many national and regional PR awards, there is only one truly global scheme and this is the GWA.
To summarize some highlights of this year's competition:
The regional breakdown of the 2015 GWA finalists was as follows: Europe, 50 percent; Middle East/Africa, 19 percent; Asia Pacific, 16 percent; North America, 11 percent; and Latin America, 4 percent.
Out of 430 entries from 30 different countries, 80 were shortlisted and 45 were awarded.
Smart was the only Philippine entry that made it to the winners' circle.
Out of the 45 awardees, Smart was one of four invited to present its winning entry as a case study at the Ipra World Congress.
Smart's DPSA won under the Community Relations In-house category. "Doon Po Sa Amin: Take Pride in your Hometown"
DPSA is a community- service initiative launched by Smart in 2008 that advocates education via local content generation, digital inclusion and digital tourism. It is aimed at the youth since the use of online and digital technologies is natural to young people.
The program has two components: a) an annual community mapping competition open to all public and private primary and secondary schools in the country; and (b) digital advocacy through its web site and social media.
The main output of the competition is an online presentation, a digital flipbook or a video featuring unique hometown stories. These are then pinned on an online map in the DPSA web site. The stories can be about a town's history; their traditions, festivals, notable places to visit; noteworthy people from their town, unique plants, animals; special delicacies and food and other interesting local products.
According to Aldaba, "DPSA's objective is to instill pride and love for our country among students and for them to discover noteworthy facts about their own towns while they're still young. Since we started this project six years ago, it has been able to generate around 1,500 entries from more than 200 schools. In its sixth year last year, it received an additional 242 entries, proof that we continue to gain more attention."
The DPSA web site, a rich resource of community stories, uploads fresh and interesting content regularly by engaging the DPSA community through online contests.
Aldaba continued: "The DPSA web site enjoys 500 to 600 sessions a day which totals 15,000 to 18,000 a month. Its average monthly traffic has jumped by 200 percent."
With the theme "Take Pride in Your Hometown," the sixth year of DPSA calls on the youth to discover unique hometown stories and share them with the rest of the world.
DPSA is certainly one very relevant communications program worth emulating and Smart must be congratulated for undertaking and sustaining such a corporate social responsibility project that has been recognized as an outstanding PR project globally by earning an Ipra Golden World Award for Excellence. For more information on DPSA, check out its web site http://doonposaamin.ph/.
PR Matters is a roundtable column by members of the local chapter of the UK-based International Public Relations Association, the world's premier association for senior communications professionals around the world. Joy Lumawig-Buensalido is the president and CEO of Buensalido & Associates Public Relations.
PR Matters is devoting a special column each month to answer our readers' questions about public relations. Send your questions or comments to askipraphil@gmail.com.