By Joselito T. Sescon
WE have seen them in the streets of Metro Manila. They catch our attention in a few seconds but we quickly shake them out of our thoughts as we go to our destinations. They are the homeless street dwellers in the city. We might wonder why they are without shelters and why they are in the crowded city. The usual image is them sleeping in their karitons, below the bridges and flyover, and in covered sidewalks and pavements. There are also other homeless that are seen less in the streets. They live in cemeteries, abandoned structures and shanties in the clogged waterways of the city.
How many exactly are the homeless in Metro Manila?  It is difficult to have an accurate number because their population is in a constant flux. The best estimate is that there maybe 4,000 to 5,000 homeless street families in Metro Manila. Studies show that homeless are categorized into transient, episodic and chronic. The transitionally homeless have the least time spent in being homeless. They still have desires to extricate themselves from this condition. The episodic type have been homeless longer and a push could tip them in one direction or the other. The chronically homeless are the ones who have been in the streets a long time. They may have no realistic hopes for the future and could have accepted homelessness as a "chosen" lifestyle.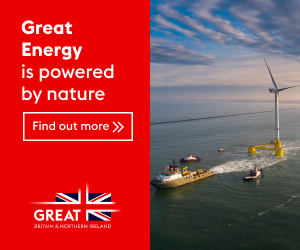 Why would persons and families end up without shelters? Recently, robust research evidence has emerged indicating that homelessness is the outcome of dynamic interactions between individualistic reasons and structural changes. Adverse events in the lives of individuals, when coinciding with certain structural factors, could result in individuals with their families becoming homeless. Structural reasons are due to income poverty; inadequate social service coverage; and inaccessible housing markets. Individualistic reasons are personal characteristics of homeless persons and suggest that homelessness is a consequence of personal problems. Often cited are loss of income and livelihood, family feud, house demolition and disaster. For instance, poverty and total loss of livelihood coupled with family feud pushes families toward homelessness.
Apart from structural and individualistic factors that push them to homelessness, they opt to stay in the city because the place provides them a means to survive on a daily basis.  In Metro Manila, majority of homeless interviewed cited economic reasons in staying in the city.  These are odd jobs like vending, car park attendants, pedicab drivers, recycling scavenged materials, helpers in public markets, and many sort of ephemeral jobs combined sometimes with begging for food and loose change. Daily cash income ranges from a hundred to P300 a day but it can go as high as P500 to P600.
Almost half have been chronically homeless for more than eight to 10 years. There might actually be some tangible benefits to being homeless from the point of view of not having stable and permanent income. Being homeless frees them of certain household obligations like the maintenance cost of homes (utilities and rental). They may also feel unobligated in terms of the normal responsibilities to their families as they already lead atypical and abnormal lives. It gives them a certain sense of flexibility in looking for opportunities around the city.  Once hope and change for a better life are abandoned, once daily survival and working in ephemeral jobs becomes a habit, then homelessness becomes the only economic option, and they are here to stay in the city.
In response to these challenges, the Department of Social Welfare and Development has designed the Modified Conditional Cash Transfer for Homeless Street Families who were not covered by the regular conditional cash-transfer program (CCT). It is essentially CCT with emphasis on assisting homeless families in the transition toward living in decent dwellings. The program was piloted in Metro Manila in 2013 and is now starting to expand in other urban centers nationwide. But, as discussed above, homelessness is a complex issue and it is not a problem that will easily disappear.  The nature of homeless persons and families changes overtime, depending on the structural weaknesses of the economy and the characteristics of the population.  The important thing is that we are now addressing the homeless challenge and it is hoped that their numbers will start to dwindle soon.
****
Joselito T. Sescon is a regular lecturer at the Department of Economics, Ateneo de Manila University.