Thinning hair problems? Going bald? Scalp micropigmentation may be your best bet
Do you have thinning hair because of alopecia, menopause or male pattern baldness? Are you going bald and want to have your hair back?
If you don't want to wear wigs or a hair-replacement system, and think you're not yet ready for a hair transplant, Scalp micropigmentation, also known as SMP, is the novel remedy for baldness. It may be your best bet.
Essentially, scalp SMP is a non-surgical hair-restoration solution. It is a cutting-edge, nonsurgical office-based procedure that is non-invasive and uses sophisticated microneedles that deposit pigment into the scalp. The SMP technique replicates tiny hair follicles to restore thinning hair and resemble its previous density.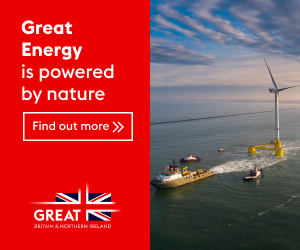 Does it hurt? Not really. During the SMP procedure, you may feel a bit of discomfort in certain areas of the scalp. But the discomfort wears off once the procedure is complete.
SMP uses a digitally controlled machine combined with tiny needles that are tinier compared to typical tattoo needles, but it is not a tattoo. The pigment used is much less concentrated and does not have the chemical additives found in tattoo ink. It doesn't penetrate the skin as deeply as normal tattooing and the color can be matched to your natural color, even if you go gray. The effect is natural, as the needles mimic individual hair follicles and gives the look of a full, youthful head of cropped hair.
During the SMP procedure, the tiny ink deposits will match your own naturally shaved follicles like a 5 o'clock shadow that mimics stubble hair. Small hair strokes will be applied wherever hair has thinned or been lost. The procedure can simulate a full-front, side and/or rear hairline. It can permanently camouflage the symptoms of all degrees of alopecia and hide scars, burns and birthmarks.
SMP is gaining popularity as a cost-effective, affordable alternative to hair transplants. It is natural, requires minimal maintenance, and produces immediate results in line with one's goals and expectations.
It is ideal for those who have previously undergone hair transplantation and want to reduce, minimize or hide their scars.
Fadra says SMP is a long-term solution for hair loss. The results including color and strength should last at least five years. At such point, one can undergo a touch-up procedure to restore any fading.
For more information go to www.maximhairrestoration.com.
Hypertension need not lead to strokes
More than 1.56 billion people worldwide are expected to have hypertension by 2025, making the disease more alarming to health-care providers. However, most people diagnosed with the condition have no signs nor symptoms of the disease until they reach its life-threatening stages.
According to the Centers for Disease Control and Prevention (CDC), one in every five adults with high blood pressure—a more general term for hypertension—is unaware of his or her disease, making prevention to deadly consequences such as stroke more difficult than ever.
"Hypertensive patients may experience frequent headaches, shortness of breath or nosebleeds, but these signs won't occur until their blood pressure rises to its peak," said Dr. Amado Nazal, medical director of Pharex HealthCorp. "When left untreated, their high blood pressure may cause them serious health problems, including heart attack and stroke."
About eight out of 10 people who had their first stroke are diagnosed with hypertension, which is responsible for worsening the quality of lives of some 14 million Filipinos, according to the Department of Health (DOH).
"You can have high blood pressure for many years without symptoms surfacing every now and then—what people don't know is that the disease comes like a thief in the night," Nazal said.
He added, "This makes regular monitoring of blood pressure all the more important. Maintaining a healthy lifestyle is important whether you are already hypertensive or not; the challenge comes recognizing the disease and taking action before it leads to stroke."
Uncontrolled high blood pressure may trigger excessive pressure on a person's artery walls, damaging the blood vessels and the body's organs. This is why Pharex HealthCorp., the most prescribed unibranded generics, emphasizes the vital role of lifestyle change in keeping high blood pressure at bay.
Nazal said, "The first step to achieving lifestyle change is to set an appointment with your health-care provider. If you suspect that you have hypertension, nothing comes more important than having your blood pressure checked to address it immediately."
Furthermore, prioritizing lifestyle modifications such as quitting smoking and staying physically active will go a long way in preventing high blood pressure and its complications.