FOR the go-getting Millennial generation, the name of the game in life, as in business, is keep up, not catch up. This is apparent in the growing new breed of Millennial dollar-millionaires, whose businesses are market-disrupting innovations hinged on doing things faster, easier, better.
This may seem like an open threat to the baby-boomer generation of business honchos whose empires are firmly rooted in traditional, capital-intensive sectors, but one tycoon appears to be unfazed by the phenomenon: Beverage magnate Alfredo M. Yao.
"Times have changed because of technology. The speed of technology has changed things in the business but we have to adapt, and change, too," Yao said in an interview.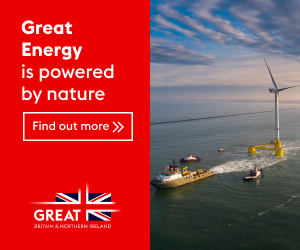 Tech-driven
Jumping on emerging technology is nothing new for the 72-year-old businessman, as it has been a hallmark of his four decades as an industrialist. Adapting technology was, in fact, the move that propelled his first large business venture, Zest-O Corp., to be the market leader it is today in the ready-to-drink juice segment.
In 1979 Yao brought to the Philippines a then-unknown innovation in packaging called "Doypacks," similar and better known to baby-boomers as Tetrapack.
The technology failed to gain any taker from food manufacturers, and compelled Yao to make the juice himself to be able to use the machine. The rest is history.
But even before he made the bank as the country's "Juice King," Yao was no idler looking for his big break: At 25 years old, Yao was already in the printing-press service specializing in shrink-wrapping and packaging.
Businessman at 18
"IN 1968 I was 25 and newly married. I got married in 1966, but by then, eight years na ako into the business," Yao said.
At 17, Yao sought a start-up capital from the Rizal Financing Corp., the forerunner of the Development Bank of the Philippines, to delve into the printing business.
This was to be the start of Yao's pursuit of his ultimate ambition: To become a very successful businessman.
"I wanted to have my business to change my life, to improve my life. The way I saw it, I couldn't improve my life by working for someone else," the businessman said.
Zest-O
FROM a printing-and-packaging solutions company in the 1960s to the 1970s, Yao established his beverage-making company through brand Zest-O in the 1980s and diversified into real estate, banking, pharmaceuticals and air transportation.
All these to a man who only finished high school. He tried going to college, but had to stop, as his full attention was needed in managing his growing business empire.
Semexco Marketing Inc., Harman Foods, Amchem Marketing Inc., American Brands Philippines Inc., SMI Development Corp. and Boracay's Sol Marina Bay Resort are among the companies Yao founded under the umbrella of the Yao Group of Companies.
Seeing that the entrepreneurial spirit among today's Millennial is still on the upsurge, Yao notes that the business environment today is much more competitive.
25-year-old millionaires
BUT even with tighter competition, the environment is more enabling for enterprising young people, and this opportunity should be seized, he said.
"Before, very seldom ka makakakita ng 25-year-old na milyonaryo. Ngayon, ang dami na, and that makes it much more competitive to do something new. But, at the same time, mas maraming opportunities to hit it big, because people are always looking to find solutions to things, like transportation," he said, citing the innovation of transport-network company Uber as an example.
In terms of support for smaller businesses, the landscape is also much friendlier now than back in the 1960s, he said.
"Walang masyadong tulong noon, maybe because there was much less competition in the business back then. Any subsidy or government support meron noon but now, there's more support from the private sector, too," Yao said.
PCCI president
Yao currently sits as the President of the Philippine Chamber of Commerce and Industry (PCCI), the country's largest organization of businesses, mostly comprised of small and medium enterprises (SMEs). For PCCI, the development of SMEs is a key advocacy, with the PCCI SME Development Division arranging several linkages for members with international counterparts through business-matching sessions and foras.
Just this April, PCCI renewed a 39-year partnership with PCCI Japan to allow more business ventures to flourish among SMEs of both countries.
Philippine Business Bank
AS a businessman, his banking arm, the Philippine Business Bank (PBB), specifically caters to corporate and SME markets. Branch count of PBB was at 116 in 2014, and expansion for 12 more are slated this year to penetrate the SME market deeper.
But having scaled above and beyond being an SME in the years following the establishment of Zest-O, Yao intends to keep changing and diversifying, as times dictate.
Although keeping mum on other industries he'd like to venture into in the near future, Yao said a venture close to his heart is in education. "If you ask me, I would like to have a school—a university or a high school. I value education, maybe because that's something I never had," he said.