THE global economy is not growing as fast as it historically should and this poses a grave threat to emerging economies, like the Philippines, as it impacts their ability to tackle key challenges such as unemployment and poverty.
This, in essence, is the message we got from The Global Competitiveness Report 2015-2016, which was released in Geneva on Wednesday by the World Economic Forum.
The report is an annual assessment of the factors driving productivity and prosperity in 140 countries. Competitiveness is defined as "the set of institutions, policies and factors that determine the level of productivity of an economy, which, in turn, sets the level of prosperity that the country can earn." These indicators include areas such as infrastructure, innovation and the macroeconomic environment.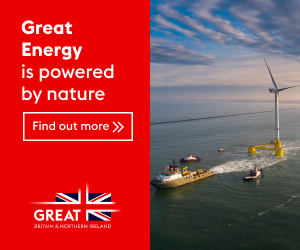 This year's edition found a correlation between highly competitive countries and those that have either withstood the global economic crisis or made a swift recovery from it. And the message it imparts to economic and political leaders is straightforward: Improve competitiveness and deploy policies that strengthen the economy to be able to absorb future shocks.
Unfortunately, the report cited a general failure to embrace long-term structural reforms that boost productivity and free up entrepreneurial talent, which is harming the global economy's ability to improve living standards, solve chronic unemployment and generate adequate resilience for future economic downturns. This paved the way to what it calls the global economy's "new normal of slow growth."
The best way to address this, according to Columbia University Economics Prof. Xavier Sala-i-Martin, is for leaders to prioritize reform and investment in areas, such as innovation and labor markets, as this will free up entrepreneurial talent and allow human capital to flourish.
The report's Global Competitiveness Index (GCI) also finds a close link between competitiveness and an economy's ability to nurture, attract, leverage and support talent. The top-ranking countries all fare well in this regard. But in many countries, too few people have access to high-quality education and training, and labor markets are not flexible enough.
Unlike the larger emerging markets that are in a state of decline or stagnation, the report found bright spots in Asia. Among emerging and developing Asian economies, the competitiveness trends are mostly positive, despite the many challenges and profound intra-regional disparities. China and most of the Southeast Asian countries are performing well, the report said. The five largest Asean members—Malaysia (18th, up two), Thailand (32nd, down one), Indonesia (37th, down three), the Philippines (47th, up five) and Vietnam (56th, up 12)—all rank in the top half of the overall GCI rankings.
The country's favorable GCI ranking validates the expertise and management skills of our economic managers. As in recent years, they can help ensure robust growth rates for the economy despite the global headwinds.
With the election fever about to engulf the entire country, however, our fundamental strength can easily change if we are not careful enough to elect a good leader. History dictates that our economic health depends on the character and ability of our Chief Executive. Only an intelligent choice can help us sustain and improve our economic gains.
Image credits: Jimbo Albano