Special to the BusinessMirror
FILIPINOS are one of the well-traveled groups in the world, and spend quite a large amount in the destinations they visit.
In the latest report of the United Nations World Tourism Organization (UNWTO), the Philippines was recognized as a source market "which showed double-digit growth in expenditure," ranking it behind Saudi Arabia, Norway, Sweden, Spain, India and Taiwan.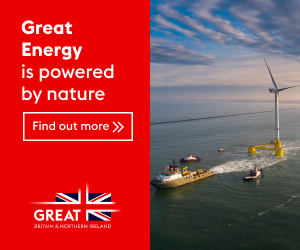 In 2014 Filipinos spent $12 billion (P552 billion) in their travels abroad, up 54 percent from what they spent in 2013, as per the UNWTO report of August 2015. This bumps up the Philippines to 29th place in the list of top spending markets, from 31st place in 2013. The growth in expenditure was also larger than 2013, when Filipinos' spending grew by some 20 percent.
China was ranked as the fastest-growing source market  for tourists in 2014, as well as the world's top spenders since 2012. "Chinese travelers spent a record $165 billion abroad in 2014—an exceptional 27-percent increase over 2013," the report added.
Following China, the other top spenders were the US ($110.8 billion), Germany ($92.2 billion), the United Kingdom ($58 billion), Russia Federation ($50.4 billion), France ($48 billion), Canada ($34 billion), Italy ($24 billion), Australia ($26.3 billion) and Brazil ($26 billion).
In terms of outbound travel, UNWTO data sent to the BusinessMirror indicated that Filipinos traveled to the following countries last year: Hong Kong (634,744 Filipino tourists, but down 10 percent from 2013); Malaysia (618,538, up 11 percent); South Korea (434,951, up 8.6 percent); Macau (262,853, up 2.7 percent); Indonesia (235,248, up 2.7 percent); the US (219,632, up 9.5 percent); Japan (184,2014, up 70 percent); Russia (162,990, up 9.2 percent); Taiwan (136,978, up 37.4 percent); and Vietnam (103,403, up 3 percent).
No data for 2014 were available for Singapore, Thailand and Bahrain, which in previous years, recorded significant numbers of Filipino tourists.
In the first half of the year, the Philippines ranked fourth in Southeast Asia in terms of growth in international tourist arrivals at 9 percent. It follows Thailand (up 30 percent), Myanmar (up 17 percent in the first quarter 2015), and Lao PDR (up 13 percent). As a region, Southeast Asia saw a 5-percent increase in tourist arrivals during the period January to June 2015," the latest UNWTO World Tourism Barometer said.
Total international tourist arrivals grew by 4 percent to 538 million, with  Europe, Asia and the Pacific, and the Middle East all recording 5-percent growth in international arrivals, and the Americas, 4 percent. "Limited data available for Africa points to an estimated 6- percent decrease in the number of international tourists in the region"
In spite of this overall growth, said the UNWTO, "results by destination are rather mixed. Safety and security remain a global concern while the economic scenario is comparatively more volatile with the recovery of advanced economies contrasting with the slowdown of emerging economies. Tourism demand has also been impacted by lower oil prices and currency fluctuations."
UNWTO Secretary-General  Taleb Rifai said in a news statement: "These results show that, despite increased volatility, tourism continues to consolidate the positive performance it has had over the last five years and to provide development and economic opportunities worldwide."
He added: "As UNWTO [meets] in Medellin, Colombia, for its 21st General Assembly, this is the appropriate moment to call for a stronger support to tourism as the sector has the potential to deliver on some of the most pressing challenges of our time, namely job creation, economic growth and social inclusion."
The UNWTO has projected the number of international tourist arrivals worldwide to rise by an average of 3.3 percent annually, or 43 million a year, from 2010 to 2030. With these growth estimates, international tourist arrivals worldwide will likely hit 1.4 billion by 2020, and 1.8 billion by 2030.
"The strongest by region will be seen in Asia and the Pacific, where arrivals are forecast to increase by 331 million to reach 535 million in 2030 [up 4.9 per year]," the UNWTO stressed.
Due to the region's faster growth, Asia and the Pacific see its global market share in arrivals rise to 30 percent of total in 2030, from 22 percent in 2010.
The United Nations has proclaimed September 27 as World Tourism Day, recognizing the tourism industry's importance in generating economic growth. 2015 marks the 35th year of the annual celebration.