IT is budget season for government agencies and if you think the bureaucracy should not use our precious taxes for communications—think again. Their ranking in terms of public perception may be at risk if they do not have the foresight to invest in a communications program that will increase engagement with key stakeholders, which include the general public.
Does it make sense to spend taxpayers' money on PR?
SOME may question the importance of having a positive perception or increase in the trust rating among government agencies.  There are still people out there who are confident that, for as long as they are doing their job for their constituents, are able to manage their bosses and their board, as well as keep their employees happy, that there is no need to engage the other external stakeholders.  Nothing could be farther from the truth.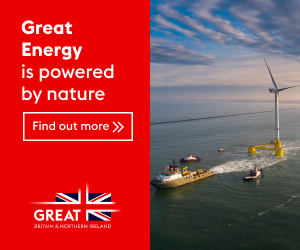 The reputation of an organization, whether private or the government, and its leaders have been harder to build and protect. This is due to the advent of social media where practically any Juan can weigh in on government policies and pronouncements.
A recent example is the proposed policy of the Bureau of Customs to tax balikbayan boxes.  We all know how this policy was re-visited  after an avalanche of angry Facebook posts, tweets and online protests both here and abroad.  On the flip side, we saw how a proactive communications strategy has effectively prevented MERS-CoV from creating fear and panic, especially because we have a steady stream of Filipinos coming into the country from the Middle East and a number of fatalities were already reported.
The public now has a more powerful voice
IN this digital age where news travels fast, people are unforgiving for even the slightest infraction, and an off-the-cuff remark can easily go viral and be blown out of proportion.  It is imperative that any government agency has a communications strategy that is not limited to communicating a stream of good stories, but should be a comprehensive stakeholder engagement plan that identifies the important audiences and the channels to be used to reach out to them.  Whether this is through interpersonal communication, social media, advertising, events, or other touch points, the key is to be able to identify your key audience, have clear messages and use the appropriate channels to engage them.
For CEOs of government agencies, having a proactive communications strategy will help them during congressional hearings, especially those which are conducted in the aftermath of a fraud or anomaly.  PR is also valuable in ensuring public support for new policies, especially those which involve increase in fees, taxes and new regulations. The government, just like any other organization, will need to invest in managing its reputation in order to continue to be successful in delivering its mandate to the people.
Benefits of shaping a positive public perception:
1 Gives the government agency or its leaders the benefit of the doubt and allows them a chance to explain their side during a crisis or controversy.
2 There exists a thorough understanding and mapping of important stakeholders which can provide accurate and ready information, research and data sources.
3 Because PR involves establishing relationships with key stakeholders, there is an established network to quickly cascade messages.
4 A positive public perception makes it easier to propose difficult policies or programs.
5 It allows the government agency to attract talented and honest public servants.
6 Serves as a magnet to attract funding from development agencies and partnerships with the private sector.
7 Impacts positively on the sustainability of the program beyond the current administration.
PR professionals in the public sector have a responsibility to do their work with diligence and excellence because they impact a huge segment of the population.  And so it behooves PR practitioners working for the government to constantly strive to improve their craft, use research to guide their strategy and measure their effectiveness.  After all, the government exists to serve the people and communications is key to delivering these services to help improve people's lives.
PR Matters is a roundtable column by members of the local chapter of the UK based International Public Relations Association, the world's premier association for senior communications professionals around the world.  Karen Alparce-Villanueva is the president and managing partner of Health PRx, a communications and advocacy agency focused on health.
We are devoting a special column each month to answer our readers' questions about public relations.  Please send your questions or comments to askipraphil@gmail.com.