By JT Nisay
TUCKED within the press kit of Zonata Club of Makati and Environs for its "FilipinaZ Artful Living 2015" fair that was held over the weekend was an interesting note. It's one from female writer G.D. Anderson, which reads "Feminism isn't about making women strong. Women are already strong. It's about changing the way the world perceives that strength."
The quote rings true not only for the fair, which was organized by Zonata-Makati in cooperation with Rockwell Land and Security Bank, featuring an array of excellent products created by women, but also for everything that the event stood for. "We put up the fair for the beneficiaries we serve," Zonta-Makati Vice President Melissa Sawit-Romualdez said.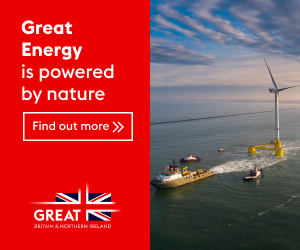 "Some of the notable projects that we have undertaken include a psychological center for abused women and children, and scholarships for women who want to enter the field of science and technology. We also provide services, partnering with some groups to promote breast-cancer awareness and the like."
Zonta-Makati—which has been serving the women in the urban poor areas of Makati and Taguig for over four decades as part of the global, nonprofit organization—also extends help through a microlending service for woman entrepreneurs under the Zonata Kababaihan Program, along with Livelihood Training Programs to empower disadvantaged women, plus medical services for indigent women and girls.
FilipinaZ unfolded from September 25 to 27 as part art gallery, part lifestyle haven—a showcase of "beautiful art and beautiful products made by local artisans, along with some top international products," Romualdez said.
Indeed, the 50-plus booths comprised of quality lifestyle brands including Wine in Tubes; premium kitchenware and home accessories brand Marsse, which sources its materials from the 20-year-old, award-winning tropical timber tree farm in Umingan, Pangasinan; and Lulu DK, a fashionable line of intricate metallic jewelry tattoos. As far as the art side was concerned, a mixture of veteran and up-and-coming female artists were given the spotlight, including visual artist Ambie Abano; Aze Ong, renowned for her use of crochet in her sculptural installations and wearable art pieces; wood sculptor Charming Baldemor, who brings to life her soft, vulnerable and intricate floral subjects from recycled wood; and Christine Sioco, a mixed-media user with strong messages on gender equality and self-discovery.
One of the highlights of the fair was the invitational piece collaborated on by Ong, Baldemor and Sioco: a 7-foot installation art that embodies the Filipino woman, with Sioco's plaster casts and wirings comprising the project's upper portion while Ong worked on the middle portion and Baldemor on the lower part.
Not surprisingly, the fair's fund-raising magnet were a Ferdie Montemayor-painted Trek bike, and the 25 limited-edition prints of Federico Alcuaz's Tres Marias Series, which had the imprimatur of the late artist's son.