By Allison Stewart / Chicago Tribune
BRITISH pop singer Rita Ora says she has stopped paying much attention to the things people say about her, which is probably why she didn't know about the backlash surrounding her latest single, "Body on Me," a collaboration with Chris Brown.
Brown, of course, was convicted of felony assault for his 2009 attack on Rihanna, an incident for which he seems largely unrepentant. Tell Ora that her Brown cosign has caused an uproar among many on social media, including feminists, and she seems amazed.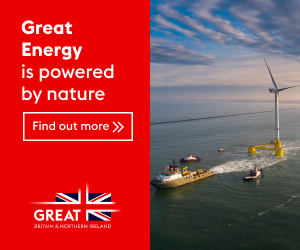 "Really? I think that's hypocritical, because being a feminist means giving women the same opportunities as men, so women shouldn't turn around and try and take men's opportunities away," Ora says. "I think it's [time] for me to go and reevaluate the term of 'feminism' if they think that's what that means. I just think he's a great artist. I don't think anything else matters, really. He's great, he's a really, really great guy and a great actor."
The night before this phone interview, Ora played a splashy, celebrity-filled gig at the El Rey Theatre in Los Angeles. Photos from the gig, which were splashed all over tabloid web sites, show Ora wearing a sheer turtleneck with star-shaped pasties covering her relevant bits, and a miniskirt that leaves much to chance. Nobody's talking about her music very much—"I don't mind it. People will always comment on what I wear"—but at least they're talking.
For a European pop star trying hard to get traction in America, any attention is a positive. "In America you have to work all the different territories, and it takes a bit more time, but I don't mind. I'm just chilling. Yesterday it was sold out, but it was like, 750 people, and in the UK I've done, like, Glastonbury main stage."
Ora is 24 and constantly on the verge of happening. This year she will likely release her first album since 2012; her team hopes and expects it will make her as famous in America as she is in Europe. She's currently in a dangerous place, one of those people who is vaguely understood to be famous, even if no one is sure for what.
She is everywhere: on the cover of magazines, in movies, on red carpets, as a spokesmodel, performing at the Academy Awards, in a guest run on Empire, on British incarnations of both The Voice and X Factor.
An impressive group of people have conspired, or at least it feels like it, to make Rita Ora happen. She's signed to Jay Z's Roc Nation conglomerate. She guested on Iggy Azalea's hit "Black Widow." She had small acting roles in Fifty Shades of Grey and the Jake Gyllenhaal movie Southpaw, and movie mogul Harvey Weinstein has taken her under his wing. "I met Harvey, who produced [Southpaw] through Georgina, his wife, who's a designer. She was the first one to give me a dress for the red carpet. He's great. He's very smart." She once dated superstar DJ/current Taylor Swift boyfriend Calvin Harris, who wrote one of her biggest hits, "I Will Never Let You Down," then blocked her from performing it when things went badly between them. Ora also collaborated with Prince on a song that may not make her new disc. "He's really a great guy, and he's helped me out a lot. He's taught me a lot."
Ora was born in Kosovo and raised in London. She signed to Roc Nation when she was a teenager, on the strength of a few guest appearances and backup vocalist slots. Her debut, Ora, went platinum in the UK. Its impending follow-up will be Ora's first release since becoming a celebrity, something she has kept in mind during the songwriting process.
"If it means something to me, or if there's something I haven't addressed in the press, I'd rather say it through a song," says Ora, who has the polite, slightly distracted air of somebody who's probably surreptitiously texting. "I sit there and brainstorm, and I keep a diary, too. I look back on moments that meant something to me, to provoke some sort of message I want to communicate along the way. I want my music to be positive and inspiring to people."
There's no reason Ora shouldn't eventually happen: Her songs are perfectly appointed, better-than-usual pop, and her voice is as formidable as her drive. Her clothing, hair and boyfriends have for years made her a much-commented-upon fixture in British tabloids like the Daily Mail. Her music just needs to catch up.
"It's been like, four or five years now, so I'm not as affected by it," she says. "There's no point in reading the stuff on the bottom anyway, what they say in the comments. You have to subscribe to be able to write on that thing. It's like, who are those people? None of my friends do that. I can't relate to their comments, so I'd rather just not read them, and talk to people I get on with."