By Mark Washburn / TNS
CHARLOTTE, North Carolina—Hugh McColl often says Bank of America never set out to build an art collection. "We just collected banks," the former CEO likes to quip.
But through its many mergers and acquisitions under McColl, the bank has amassed one of the largest corporate collections of art and other treasures associated with such names as Andy Warhol and John Hancock.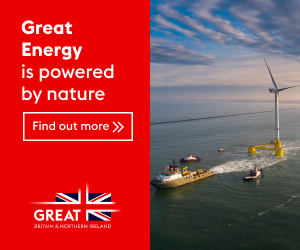 Yes, that John Hancock, the one with the artistic signature.
Allen Blevins, a scholarly and mild-mannered bank executive you'd never expect to have a Tut's tomb adventure, oversees Bank of America's cache of valuables. When the bank acquires another, the accountants go to the books; Blevins heads to the basement, prospecting for relics.
After Bank of America took over FleetBoston Financial in 2004, Blevins arrived to assess the historical artifacts, which dated to 1784 through Fleet's predecessor banks.
In the catacombs were muskets from the battle of Bunker Hill and letters from John and Abigail Adams. Someone mentioned they thought there were old books locked in one of the old cash vaults.
"It hadn't been opened in 20 years," Blevins says.
When the door creaked open, Blevins found in protective containers account books back to the 1700s. His eyes fell on a page that contained the handwritten bank account of John Hancock, then Massachusetts governor, in April 1800.
Other notables in the ledgers: Paul Revere, Samuel Adams and Henry Knox.
"I felt," says Blevins, "like Indiana Jones."
Oversees treasures
Blevins, 58, joined Bank of America in 1988 and holds the title of director of global art and heritage programs.
A prime responsibility is managing the bank's vast art collection, called one of the largest and finest in the world. Its size and value has never been disclosed by Bank of America. It is believed that there are thousands of works collectively worth millions of dollars.
It is strongest in post-World War II American art and includes works by noted artists Ed Ruscha, Frank Stella, Joan Mitchell, Thomas Struth and William Eggleston.
Much of it came through acquisitions of banks with strong art collections, such as Security Pacific National Bank in Los Angeles, Boatmen's Bancshares in Saint Louis and FleetBoston. Like the legacy NCNB, many banks sought art to be good community partners and support public art and regional artists.
McColl and his successor Ken Lewis often said building the arts—and sports— in Charlotte was key to creating a city that could attract national talent.
Brian Moynihan, Bank of America CEO, said this month at a Charlotte ceremony honoring McColl that the arts are crucial to communities.
"As I travel the world…it's clear you do realize that cities are created by their arts community," Moynihan said, "because they give a fabric to the city, which bounces off its business community, off its political community, off its charitable community. It's been remarkable watching this city continue to grow."
McColl, 80, continues his philanthropy through the Thrive Fund, which he launched two years ago to support the symphony and arts in Charlotte.
Serves Charlotte
In Charlotte, the bank's art collection gets a workout.
At the Bechtler Museum of Modern Art, The Art Books of Henri Matisse exhibition recently closed after a six-month run. The exhibition comprised 80 works on loan from the bank's collection. Bank of America is also loaning the Bechtler two works for its current exhibition of American abstract expressionist Sam Francis.
John Boyer, president of the Bechtler, says Bank of America is known globally for its arts philanthropy, which is traceable to the stewardship of McColl.
"There are times when you feel like all roads lead to Hugh," says Boyer. "I think that perception is there for a reason."
When Bank of America loans art to museums, it also picks up the tab for expensive details such as packing, insuring and shipping the works.
Hewitt collection
In 1998 Bank of America acquired the Hewitt Collection, about 60 works by noted 20th-century African-American artists including Henry Ossawa Tanner, Elizabeth Catlett and Charlotte native
Romare Bearden.
Bank of America gave it to the Harvey B. Gantt Center for African-American Arts and Culture when the center opened in 2009. Since then, the Gantt has acquired 20 more works from Vivian Hewitt, says Gantt registrar Caroline
Manning.
Bank of America has also underwritten the current Gantt exhibit I'm Walkin' For My Freedom: The Selma March and Voting Rights by photojournalist Matt Herron.
Broader impact
Across the street, the Mint Museum Uptown opened in 2010 with a showcase exhibition with more than 60 works selected from the bank's collection.
New Visions: Contemporary Masterworks from the Bank of America Collection, included paintings, sculptures, works on paper and photographs from such artists as Frank Stella, Janet Fish, Sam Gilliam, Robert Rauschenberg and Deborah Butterfield.