THE Bangko Sentral ng Pili-pinas (BSP) shrugged off concerns over the condition of the country's real-estate sector and the bank's exposure to it, as brought up by Fitch Ratings in its latest assessment of the Philippines.
Sought for a comment, BSP Deputy Governor for the Monetary Stability Sector Diwa C. Guinigundo said that, while the rise in real-estate supply and demand has been notable, it remains to be "manageable, and the risks that come with it remain muted."
This was in reaction to a special section in Fitch Ratings's overall assessment of developments in the country, which explains the recent revision of its outlook from "stable" to "positive" for the country.
"There is limited clarity over macroprudential risks stemming from the real-estate market…. Lack of data on property prices and affordability indicators make it difficult for Fitch to assess the effects of credit growth on the real-estate market," Fitch said, citing a Colliers International data showing that land values in the Makati Central Business District have risen by more than 50 percent since 2012.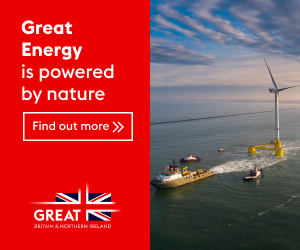 Guinigundo said the significant run-up in real-estate prices in Makati and elsewhere in the country could be true, although at best anecdotal.
"For housing, we continue to have a large backlog, while the capacity of clients has increased due to overseas remittances, higher employment and the business-process outsourcing," Guinigundo said.
"The risks of asset-price inflation appear manageable and have, in fact, been addressed by a number of macroprudential measures," he added.
Meanwhile, the pressing need to have a single and more centralized data on real-estate price movement in the country has been highlighted by both the BSP official and Fitch Ratings.
"The BSP plans to release a residential real-estate price index [RREPI] later in the year. The proactive supervision and regulation of the BSP, particularly on the introduction of real-estate stress test and caps on mortgage loan values relative to collateral may help contain risks," Fitch said.
"We need a statistical index like RREPI to make a general characterization of the real-estate sector and the likely path of property prices. It is also useful to produce a decomposition into residential and commercial property prices, which are driven by different dynamics," Guinigundo agreed. The BSP official also expressed confidence that banks have been more cautious in terms of their exposure to the real-estate sector due to several monitoring measures put up in recent times.
"Banks engaged in real estate have been advised to ensure their capital base is not unduly challenged by their exposure in real estate. They claim that they build towers one at a time, increased the equity shares of clients and started to rely on internal funds for their operations," Guinigundo said.