THE entry of Skycable Corp. into the direct-to-home (DTH) market will prove to be beneficial to consumers, a ranking Cignal TV Inc. official admitted, although this would mean another hurdle for the "king of pay television," which is still recuperating from its P5-billion initial investment.
Oscar A. Reyes Jr., COO at Cignal, said his company welcomes the competition as it improves the market condition in the Philippines.
"It is good for the consumers, as it gives them choice. We welcome the competition, but, of course, it's going to be tougher, which means we will just have to work harder," he said in an interview late Wednesday.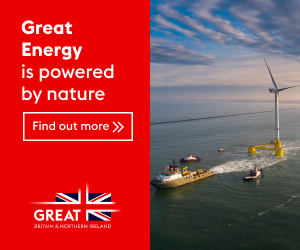 Cignal, a subsidiary of Philippine Long Distance Telephone Co. (PLDT), invested P5 billion to roll out pay-TV services around the Philippines. It has yet to recover that amount, which was invested about six years ago. "There's a lot of investment that has been made. I think we are slowly recovering it. We are making profit," Reyes said.
But hitting breakeven will depend on how the market reacts to Skycable's entry.
"It depends on how the next few months pan out because Sky is coming out, therefore there's going to be a new level of investment coming in," he said.  Reyes also characterized the competition as "fun," noting that such an event will help Cignal market its satellite technology to more Filipinos nationwide.
"It's going to be fun. The moment you have more competition, more people get to know about the offer — that's the law of duopoly," he said.
SkyCable earlier told the National Telecommunications Commission (NTC) that it plans to roll out direct broadcast satellite (DBS) service across 251 cities and municipalities in the Philippines through a P252-million investment.
The Lopez-led company will likely hike its capital requirements next year, as it ventures to the satellite television market. It has set a P2-billion capital this year.
"We're still waiting for the license from the NTC, which hopefully will be released within the year," Rolando P. Valdueza, the group CFO of ABS-CBN Corp., said in a separate interview.
Currently, there are around 750,000 SkyCable subscribers nationwide.
SkyCable's entry into the satellite television market has received opposition from other players.
Earlier, Philippine Multimedia System Inc. Vice President for Finance Pauline L. Sarmiento said the entry of the Lopez-led company into the budding sector will prove to be another major roadblock to small and big players alike, as these firms have yet to hit the break even.
Sarmiento's company operates the Dream TV brand.
Cignal is the first and so far, only pay-TV service provider to reach over one million subscribers as of August.
We owe it to our subscribers who have made us the number one pay TV provider in the country, we commit to deliver the best viewing experience possible and to continue to expand and enrich our channel offerings," Cignal CEO Emmanuel C. Lorenzana said.
PLDT Chairman Manuel V. Pangilinan said Cignal will continue to improve its numbers year after year, as it presses on to roll out more modernization initiatives.
"We expect to upgrade the quality of service, transmission and content. We should improve each year and as we improve the drivers are coming," he said.