By Dave Skretta / The Associated Press
RICHMOND, Virginia—Linda Villumsen finally knows what it feels like to stand on the top step of the podium.
After winning two silver medals and three bronze at the world championships, the rider from New Zealand finally captured gold on Tuesday, besting Anna van der Breggen of the Netherlands by just 2.54 seconds in a time trial that came down to the final rider.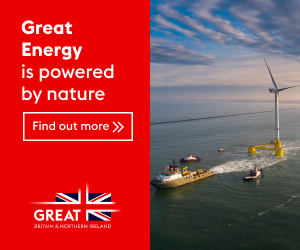 It wasn't until reigning champion Lisa Brennauer of Germany, last to roll off the start line, crossed the finish line five seconds adrift that Villumsen threw her arms up in victory.
"I hit the right notes all the way through the race. Everything was working my way today," Villumsen said. "I can't really believe it."
Brennauer wound up with the bronze medal. Katrin Garfoot of Australia was fourth and two-time Olympic gold medalist Kristin Armstrong of the US finished in fifth.
"I gave it everything I had today," Armstrong said.
Earlier in the day, Leo Appelt of Germany won the junior men's time trial, with Adrien Costa and Brandon McNulty giving the American team two more medals. Costa won his second straight silver and McNulty took bronze in his first championships.
"It's definitely bittersweet," Costa said. "You want to go one better, but to be able to podium two years in a row, it shows consistency. I can't be too upset about that."
The competition continues on Wednesday with the elite men's time trial.
Armstrong, in the midst of her second comeback from retirement, was the second rider onto the course and posted a time of 40 minutes, 50.45 seconds. But without the benefit of time splits from other top contenders, she had to rely only on her own benchmarks to determine her position.
She later conceded those going out later in the day had an advantage.
"It was a tough, tough course. I definitely left some time behind on the technical pieces of it," she said. "If I wasn't laying down the foundation time I could have taken some more risks."
Still, her time left her on the hot seat for nearly two hours as other riders took their shot at the 30-kilometer course beginning and ending in downtown Richmond. Among those who came up short were German star Trixi Worrack and Armstrong's own teammate, Carmen Small.
It wasn't until Villumsen hit the course that Armstrong's time was put in jeopardy.
The Danish-born time-trial specialist was fastest through the second and third time splits, finishing in 40:29.87 to take over the lead. But with van der Breggen and Brennauer still on the course, she had to weather a few tense minutes in the hot seat.
"It's pretty much always my tactic to go as hard as I can as long as I can," Villumsen said. "I always worry that I start too fast, but this time I was so determined to do the same time the second lap as the first lap because the fastest riders were still out there."
When van der Breggen and Brennauer crossed the finish line, Villumsen was nearly overcome by emotion, holding her head in her hands for a moment before throwing her arms up to celebrate.
"She's always so good at the world championships," said American rider Evelyn Stevens, another strong medal contender who finished sixth and had a hard time hiding her disappointment.
Stevens won silver three years ago and bronze last year, and the former investment banker had hoped that the strong support of the home crowd cheering her around the twisting, technical course in downtown Richmond would carry her to the top step of the podium.
"I'm bummed, but that's time trialing, right? I wanted to do well in this country and I'm a little disappointed not to bring home a medal," she said. "I tried to go as deep as I could today. In the time trial, there's no excuse. It's just your body and yourself going as hard as you can."
On this day, it was Villumsen who went harder than anyone.
Martin aims high
GERMANY'S Tony Martin is far too modest to label himself the odds-on favorite to regain his time trial world championship when the men take to the course on Wednesday.
Leave that to Rohan Dennis and everybody else.
"He is the favorite. I can't really take that away," said his Australian rival, turning to Martin seated a few feet away. "You've been the top for what, the last five years, mate?"
Martin won three straight world championships before finishing second to Britain's Bradley Wiggins a year ago in Spain. But now that Wiggins has more or less retired from road racing, Martin arrived in Virginia this week with the spotlight on him.
Dennis figures to give him a challenge. So does Dutch rider Tom Dumoulin, the bronze medalist a year ago fresh off an impressive performance at the Vuelta a Espana. Taylor Phinney of the US, Jonathan Castroviejo of Spain and Italy's Adriano Malori are also in the hunt.
"It's important for me, after the Tour de France, the individual time trial," Martin said after helping his Ettix-QuickStep team to silver in the men's team time trial on Sunday.
"Our goal was to get gold there. It's not so nice for the morale for Wednesday," he said, "but at the end, it was also a condition check and I think my ride was fine, so I'm quite optimistic for Wednesday. I'm looking forward to it now."
The 30-year-old Martin has long been considered the best in the world in this event, but he proved how versatile a rider he's become in July, when he took the yellow jersey in the Tour de France. He gamely defended it until crashing out on Stage 6 with a broken collarbone.
Martin returned to racing a month later, winning the Tour du Poitou-Charentes.
Dennis is one of the few riders to beat Martin in a race against the clock. The former world hour record holder beat him by five seconds in the opening stage of the Tour, though that time trial course amounted to a 9-mile sprint. The world championships course covers 33 miles from the Kings Dominion amusement park to downtown Richmond.
"I'm not getting too far ahead of myself," said Dennis, part of the gold medal-winning BMC Racing Team that upstaged Martin's trade team on Sunday. "But my goal is to win every time I line up. The team time trial showed I have good form."
Also part of the BMC squad was Phinney, who hopes he is far enough along in his comeback from last year's career-threatening crash that he can post a strong time on Wednesday.
Phinney, a former junior and under-23 world champion, was reticent to list himself among the favorites given his wild-card form. But he also said a top-10 finish is well within reach, and that would be enough to qualify the US a spot at next year's Rio Olympics.
"The biggest goal on my horizon is the Olympics. That's what I've been looking forward to this whole time," Phinney said. "Being in Richmond, it's a huge bonus, a huge plus. It's not something I was expecting. So trying to hang out here and enjoy the energy and the vibe."
Image credits: AP