THE digital financial innovations unit of Philippine Long Distance Telephone Co. (PLDT) and Smart Communications Inc. introduced on Monday the first beep card in the market that combines the best of online transactions with a physical payments card.
Manuel V. Pangilinan, chairman at PLDT, unveiled on Monday the PayMaya Visa Card with a beep that allows the Filipinos train commuter to easily purchase train fare and make purchases in physical stores and for online shopping, even without a regular credit card.
The card is now available in PayMaya activation booths and Smart Padala centers in and around selected train stations in Metro Manila.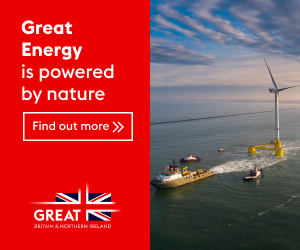 "As our group leads in building the physical infrastructure of a modern Philippines, we are also at the forefront in deploying digital and citizen-friendly services. We look forward to bringing even more innovations to the Filipino consumer in the near future," he said.
As a special limited offer until the end of the year, commuters can avail of the PayMaya Visa Card with beep for free, plus a bonus P30 beep stored value just by loading their PayMaya account with P100 in PayMaya activation booths in selected train stations.  "This is another breakthrough in Smart Money's storied journey since the introduction of its pioneering mobile-money Smart Money platform more than 14 years ago," Orlando B. Vea, president of Smart e-Money, said.
Introduced in August, PayMaya also comes with a mobile app that can instantly provide a virtual Visa card that can be used for online payments, anytime, anywhere—regardless of your mobile operator and even if you do not have a bank account.
It also comes with a physical Visa card that can be used for purchases at any of the over 30 million establishments worldwide accepting Visa.
The PayMaya Visa card with beep is a physical Visa card with a built-in beep wallet. This three-in-one combination enables the public to enjoy the same benefits of the regular contactless beep card deployed under the automated fare collection system for the country's light railway-transport system plus the convenience of getting an instant virtual Visa card for online shopping via the PayMaya mobile app and a physical card for transactions in any Visa merchant.
"PayMaya Visa card with beep is similar to the Hong Kong subway and payments Octopus card plus more. Through this and the PayMaya app, the Filipino consumer will leapfrog into the digital life through an easy to use, versatile and fun solution," said Benjie S. Fernandez, managing director and co-COO at Smart eMoney.
PayMaya is strengthening partnerships with e-commerce sites, like Zalora, Airbnb and Philippine Airlines, as well as face-to-face shopping with establishments, like SM and Robinsons Malls.
Smart eMoney launched the PayMaya app and stand-alone card last August. It is the most recent innovation to come out of its pipeline as the company broadens the product offerings under its platforms from mobile money based services such as Smart Money and Smart Padala to digital with PayMaya.
Behind the PayMaya card and app is the internationally acclaimed Smart Money platform, which currently supports mobile money services in emerging growth markets such as Brazil, Egypt, and Indonesia.
The PayMaya mobile app is the product of the partnership of PLDT through Smart eMoney with Rocket Internet, the global technology eCommerce leader that has presence in 110 countries including the Philippines in various regions such as Southeast Asia, Latin America, Africa, Middle East, Europe among others.
"Rocket Internet is proud to be the PLDT group's joint venture partner for PayMaya with Smart eMoney. We are set to deploy PayMaya as a world-class solution in other emerging markets," said Paolo Azzola, Co-COO at Smart eMoney and Managing Director at Rocket Internet.
Smart eMoney, together with Voyager Innovations, the digital innovations arm of PLDT and Smart, has been introducing several innovative services and partnerships in the areas of payments and eCommerce. Smart eMoney and Voyager Innovations are the key vehicles in the PLDT group's global innovations thrusts.