By Mia Rosienna Mallari
LAZADA officially relaunched their mobile application aiming to keep up with the growing number of smartphone users in the country.
The updated version provides a more expansive mobile app ecosystem for users starting from the homepage that includes shopping guides and promo banners, as well as exclusive deals and vouchers. It is now equipped with an in-app feature that allows shoppers to track the status of their orders in real time. Navigation is made easier and simpler through the category tabs strategically sorting the needs of users. A brand tab was also added to cater to brand-conscious shoppers on-the-go.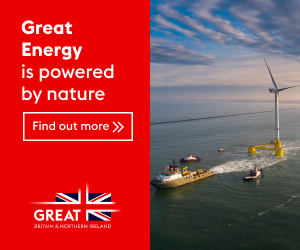 Inanc Balci, cofounder and chief executive officer of Lazada Philippines Inc., expressed the efforts of the company in moving forward the e-commerce industry by adapting to the patrons' needs.
"Not everybody can buy a laptop, it's quite expensive. What we have now are Internet users shifting to more affordable smartphones. This is very exciting," he said.
Data show that 67 percent of the users browse the mobile site and use the mobile app during 9 a.m. to 3 p.m. and 8 p.m. to 12 midnight. In 2014 it was noted that nine out of ten users browse Lazada through their mobile phones compared to the seven out of ten in 2013.
During the relaunch, Balci explained how more than 10 million people are expected to become smartphone users in the country, giving the e-commerce market a bigger crowd. The smartphone penetration is expected to rise from 30 percent to 40 percent and a handful of companies are already looking forward to larger sales.
"People in Lazada can buy mobile phones for less than P1,000, which is more practical for the masses," he added. Lifestyle icon and entrepreneur Divine Lee shared her experience with using Lazada as a platform for her cosmetics line Makeover and how she herself seamlessly shops in the online department store.
"Aside from being a shopper, I shop a lot, I am also a merchant. This allows me to look at both sides," Lee said. Since she busies herself with work most of the time, Lee understands that most people barely have time to drop by department stores to check her products. Lee then opted to feature her products in Lazada, which she said gives her a wider shopping audience, amused to find her products being sold at 3 a.m. on the site.
Lazada celebrated its third anniversary earlier this year. Aside from the Philippines, it operates in Indonesia, Malaysia, Singapore, Thailand and Vietnam.
Image credits: Graphics courtesy of Lazada Philippines Inc.