TODAY'S hottest commodity on local television continues to turn everything it touches into gold, as the separate features on the so-called blockbuster AlDub phenomenon of Alden Richards and Maine Mendoza on GMA's weekend prime-time programs each tallied a ratings turnout not lower than a 30-percent audience share, according to data from the latest AGB Nielsen Philippines survey of the viewing preferences in Mega Manila homes.
The September 12 episode of Magpakailanman, featuring Alden's life story, where the real-life Richard Faulkerson Jr. portrayed himself in a telling of the 23-year-old's early struggles of entering showbiz and his perseverance in delivering his promise to his deceased mother, dominated Saturday's prime-time race with a ratings score of 30.3 percent.
The episode was actually a replay of the one first aired on March 9, 2013, which was supplemented by an updated interview of the show's host Mel Tiangco with Alden.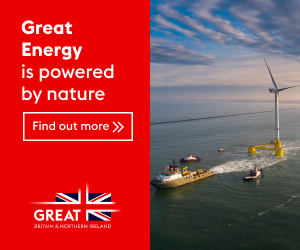 The following day, Kapuso Mo, Jessica Soho aired its second feature on Maine, this time with an inside look of the Dab Smash Queen's life through testimonials with people closest to her. The episode chalked up a smashing 31.6-percent audience turnout.
Both episodes also commanded a huge following on social media, as the hashtags #AldenRichardsOnMPK and #MaineMendozaOnKMJS instantly rose to trending status.
Meanwhile, on the weekday slates, GMA keeps its bragging rights as ratings champ with Marimar continuing its strong run.
SEPTEMBER 12
Magpakailanman, GMA, 30.3 percent
Pepito Manaloto Ang Tunay na Kuwento, GMA, 25.2 percent
Your Face Sounds Familiar, ABS-CBN, 23.6 percent
24 Oras Weekend, GMA, 23.1 percent
Celebrity Bluff, GMA, 22.3 percent
MMK Ang Tahanan Mo, ABS-CBN, 18.3 percent
I Witness, GMA, 16.4 percent
Imbestigador, GMA, 16.2 percent
Pinoy Big Brother 737, ABS-CBN, 15 percent
Home Sweetie Home, ABS-CBN, 12.7 percent
SEPTEMBER 13
Kapuso Mo, Jessica Soho, GMA, 31.6 percent
Ismol Family, GMA, 27.8 percent
Vampire Ang Daddy Ko, GMA, 23.8 percent
24 Oras Weekend, GMA, 22.8 percent
Your Face Sounds Familiar, ABS-CBN, 18.1 percent
Rated K Handa na Ba Kayo?, ABS-CBN, 16.7 percent
Juan Tamad, GMA, 16 percent
Pinoy Big Brother 737, ABS-CBN, 15.7 percent / Gandang Gabi Vice, ABS-CBN, 15.7 percent
Wansapanataym, ABS-CBN, 14.7 percent
Goin' Bulilit, ABS-CBN, 11.7 percent
SEPTEMBER 14
Marimar, GMA, 23.4 percent
24 Oras, GMA, 23 percent
Pangako Sa 'Yo, ABS-CBN, 21.7 percent
Beautiful Strangers, GMA, 20.1 percent
Nathaniel, ABS-CBN, 19.9 percent
TV Patrol, ABS-CBN, 18.6 percent
My Faithful Husband, GMA, 18.3 percent
On the Wings of Love, ABS-CBN, 18 percent
Pasion de Amor, ABS-CBN, 15.2 percent
StarStruck, GMA, 13.2 percent
SEPTEMBER 15
Marimar, GMA, 23.4 percent
24 Oras, GMA, 22.9 percent
Pangako Sa 'Yo, ABS-CBN, 22.1 percent
Beautiful Strangers, GMA, 20.5 percent
Nathaniel, ABS-CBN, 19.4 percent
My Faithful Husband, GMA, 18.7 percent / On the Wings of Love, ABS-CBN, 18.7 percent
TV Patrol, ABS-CBN, 16.8 percent
Pasion de Amor, ABS-CBN, 14.2 percent
Pinoy Big Brother 737, ABS-CBN, 13.5 percent
Tunay na Buhay, GMA, 13.4 percent
SEPTEMBER 16
24 Oras, GMA, 26 percent
Marimar, GMA, 25.1 percent
Beautiful Strangers, GMA, 20.4 percent / Pangako Sa 'Yo, ABS-CBN, 20.4 percent
My Faithful Husband, GMA, 19.4 percent
Nathaniel, ABS-CBN, 18.8 percent
On the Wings of Love, ABS-CBN, 18.3 percent
TV Patrol, ABS-CBN, 16.6 percent
Pinoy Big Brother 737, ABS-CBN, 14.1 percent
Pasion de Amor, ABS-CBN, 13.4 percent
Power House, GMA, 11.9 percent