THE Philippines could incur some P71 billion in social and economic losses annually due to climate change, according to an expert from the International Food Policy Research Institute (IFPRI).
In a recent forum presentation, IFPRI's Mark Rosegrant said the amount covers P45 billion in losses from increased malnutrition and P26 billion in economic losses.
"Climate change reduces crop productivity growth, increases food prices and reduces food security," Rosegrant said.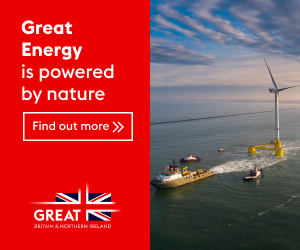 Rosegrant said that due to climate change, some 1.4 million globally are expected to be hungry by 2030, or 9 percent higher than the projected figure under a no-climate change scenario.
If nothing is done to mitigate the ill effects of climate change, an additional 2.5 million worldwide are at risk of becoming hungry.
The IFPRI expert said these will be due to the increase in commodity prices that may reduce consumption and slash the output of the industrial and service sectors.
National Economic and Development Authority (Neda) Director General and Economic Planning Secretary Arsenio M. Balisacan said climate change also brings stronger typhoons and other natural disasters that could increase the toll on the economy.
Balisacan said this has already been evident in the actual damage incurred by the agriculture sector due to typhoons, floods and droughts.
Citing an estimate made by the Department of Agriculture, he said the total damage to agricultural commodities, agricultural facilities and irrigation from 2000 to 2013 amounted to as much as P195 billion, P8.9 billion and P15.7 billion, respectively.
"The country's targets for food security, malnutrition, employment and poverty reduction, which are significant components of the Sustainable Development Goals, will be more difficult to achieve," Balisacan said.
Rosegrant said that in order to adapt to climate change, the government must invest in increasing productivity not just in rice but in other crops.
He added that instead of supporting a rice self-sufficiency policy that costs the economy P40 billion a year, the government must support agricultural research and rural infrastructure.
The IFPRI expert also said the government must invest in real-time weather information systems; innovative methods to deliver agriculture extension services; and the adoption of new seed varieties.
"[The] way forward to achieve food security under climate change—shift the focus of policy to productivity and efficiency-enhancing measures," Rosegrant said.
"[It] requires reorienting food- security policy toward facilitating rather than inhibiting trade, competition and crop diversification to achieve inclusive access to food, while generating long-term productivity and income growth," he added.