MIGUEL TABUENA put on a brilliant show of shotmaking, solid iron game and superb putting and came away with a bogey-free, eagle-spiked eight-under 64 to all but wrap up another championship—and perhaps the coveted Order of Merit (OOM) crown—on the tour.
Clutching a shaky one-stroke lead over Jhonnel Ababa halfway through the Central Azucarera de Tarlac Open on Friday, Tabuena rattled off three straight birdies from No. 1 against Ababa's lone birdie, then knocked down a pair of 7-footers on Nos. 6 and 8 for a sizzling 31, turning the Luisita Golf and Country Club into a virtual playground under preferred lies rule.
With a 31 and two pars at the back, the 21-year-old ace shotmaker drove to the left side 5with a terrific 5-wood second shot from 236 yards to within 15 feet for eagle.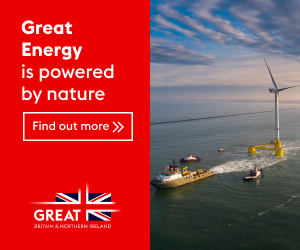 He did slow down with one birdie in the last six holes but his 64 and a 17-under 199 put him eight shots ahead of Ababa, who carded a 71 for a 207, and 10 strokes up on American Micah Shin and local bet Zanieboy Gialon, who both shot 69s, and Dutch Guido Van der Valk, who turned in a 71, for 209s.
The last 18 holes of the P2.5 million-championship could be a victory walk for the hottest player on the tour, who has primed himself up for a series of tournaments in Japan starting next week, along with absentee Angelo Que and Japan-based Juvic Pagunsan.
"My game plan is to place safety shots off the tee and make the most of my birdie chances," said Tabuena, a three-leg winner who has been playing with a high level of confidence following his come-from-behind win over Tony Lascuña in Wack Wack last week.
"But I've really been working hard on my game, trying to build some confidence and momentum for the Japan Tour," said Tabuena, whose impending victory, barring any major disaster today, worth P450,000 will put him unassailably ahead in the OOM race with one tournament left at Sherwood next week.
After 13 legs, Tabuena leads the money race with earnings of P2,601,917, with Lascuña dropping to second with P2,334,960. Que is closely behind at third with P2,272,131.
Lascuña finally found his touch after a 71 and 75 but failed to sustain a hot 32 start with a bogey on the last hole, settling for a 69 for solo 13th at 215.
Ababa failed to match Tabuena's scorching start, picking up just two birdies in 15 holes before dropping a stroke on the par-5 16th for a 71, while van der Valk, playing in a featured threesome for the first time in a long while, also had a roller-coaster round of four birdies against three bogeys for a similar one-under card.
Shin and Gialon rallied with a pair of 69s to tie van der Valk at third, while Jun Rates fought back with a 68 to join Keanu Jahns, who made a 71, at 211 followed by Jay Bayron, who charged back with a bogey-free 66, and Japanese amateur Yuto Katsuragawa, who birdied the last three holes for a 71, at 212s.