TEACHING is one of the toughest professions but also the most noble. When a person has the gift of shaping the lives and thinking of the youth, it is indeed God-sent. And it should be encouraged.
It worries me to no end that our youth are running out of well-educated, professional and committed educators. Teachers aren't exactly the highest paid professionals—although I think they should be—and understandably, they are tempted by better-paying jobs abroad.
We're all too familiar with stories of teachers who have gone to Hong Kong and worked as domestic helpers because of the higher salaries they receive.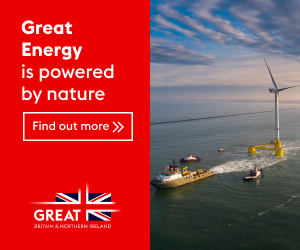 Fortunately, there is Teach for the Philippines (bit.ly/1YcEAOa), a nonprofit social enterprise founded in 2012 that enlists young leaders to teach for two years in public schools around the country. At present, the organization has 86 teacher fellows assigned to 23 schools in eight local government units—Quezon City, Marikina, Mandaluyong, Navotas, Biñan and Santa Rosa in Laguna, Cagayan de Oro in Misamis Oriental and Del Carmen in Siargao, Surigao del Norte. These teachers are not volunteers but actual paid employees of the organization with a salary equivalent to that of Teacher 1 in public schools.
In partnership with Coca-Cola Femsa Philippines, Teach for the Philippines also implements the Coordinates for Life (CFL) education program. CFL is a series of training modules for children and young adults to develop and strengthen their decision-making skills, as well as decrease their vulnerability when faced with difficult situations. The program also provides training support for parents, teachers and mentors through lectures and workshops so they can be better equipped to participate more actively in the child's holistic development as they go through various stages in life.
The program is designed around 16 life skills, such as assertiveness, empathy, understanding consequences, peer pressure, and anger and stress management. Aside from imparting decision-making skills, CFL also aims to promote better communication and self-awareness.
Ohne Lopez, a Grade 5 English teacher of Kapitbahayan Elementary School in Dagat-Dagatan, Navotas, explains that some of the issues facing public school students these days include "bullying, peer pressure, dishonesty, violence, trauma, family issues, indifference 'pag dating sa academics and discouragement…. Ang bata-bata pa nila, stressed na sila."
Through the CFL workshops, explains another teacher, Jerlyn Rabaca, the students "can voice out their concerns, 'yung mga inhibitions nila sa buhay na familiar sa kanila, alam nilang nararanasan nila every day, but they don't know kung 'Ano nga ba itong ginagawa ko? Tama pa ba 'yung actions ko?' We want also to help the parents, the teachers and the kids to understand what they are doing in everyday life."
Using games, art projects and interactive guides, the children learn values, the importance of teamwork, how to reach out and ask for help, and foster good relations with others. Rabaca says in one of the workshops, the children just play various games. "But in the end, doon nila mari-realize na 'Meron pala akong  dadatingan.' In one game, they learn that they can work as a group, na minsan, kailangan din nating magbigay. Hindi lagi sa sarili natin. Hindi naman sa akin nakaikot 'yung mundo. So we have a team…. It's a very big world na kung ikaw lang ang mag-isa, hindi mo kakayanin. So dito sa workshop na 'to, tinuturuan namin sila how to deal with other people."
Lopez stresses that CFL is also open to "educators" which include the students' parents aside from the teachers. Through CFL the parents and teachers are able to touch base, ask each other "kumusta ka na?" and talk about their concerns. "Isa sa mga pinakamagandang topics ng educators' workshop ay favorite ng mga teachers: stress and conflict management. Stress, kasi for obvious reasons, and conflict kasi hindi maiiwasan ang pagaaway-away lalo na 'pag tumatanda mas mahirap na mag-patch up ng things, 'di ba, kasi 'yung pride natin. So stress and conflict management are two topics that really struck all of us CFL participants. It's not only for one's physical health, but also for our mental and emotional health."
After inking the Coke and Teach partnership in 2013, CFL was rolled out to 15 public schools in Metro Manila in 2014. On its first year of implementation, the program was received by 2,178 elementary students and 304 parents and teachers.
Clarissa Delgado, CEO of Teach for the Philippines, said: "We've had very promising results during our pilot year." Feedback from the parents and teachers show that some of the most disruptive and undisciplined students exhibited improvements in their behavior and attitude in the first year after the implementation of the workshops. There was also an improvement in the students' performance in school and in their relationships with their family and peers. Parents also expressed appreciation for the workshops as a safe place for them to share their concerns and receive feedback and advice from other parents, she noted.
For his part, Juan Dominguez, corporate affairs director for Coca-Cola Femsa Asia, said: "In the first year of our partnership, we focused our efforts on customizing the workshops and educational materials so that it applies to the Philippine context, since this was a program that was developed in Mexico and primarily implemented in Latin America." Because of the positive reception from the students and teaching community for CFL, Coke and Teach recently renewed their partnership to expand the program's reach to more Filipino students.
"We have seen the potential impact of Coordinates for Life and are excited to bring this to even more schools and more Filipino communities," Dominguez enthused.
He said the bottler will be investing another P10 million over the next two years for its CFL program with Teach. The next phase of the program will be implemented in 20 public schools in Metro Manila and Mindanao.
"With the right skills and values, students can create a better life for themselves and those around them," Delgado stressed. "As the fellows of Teach for the Philippines grow in number, so will the opportunities for more schools to benefit from the CFL program."
Coca-Cola Femsa is the largest franchise bottler of Coca-Cola products in the world.
****
Interested in committing two years of your life to mold the minds and values of our youth? Contact Teach for the Philippines at 808-8837 or admissions@teachforthephilippines.org. If you wish to support the teacher fellows, visit bit.ly/ChampionsUnite.