AN increasing number of the country's small- and medium-scale enterprises (SMEs) have created space for themselves abroad and have marketed their products overseas with greater vigor such that loans at the BPI Family Savings Bank, the thrift-bank arm of the universal lender Bank of the Philippine Islands, were seen hitting P200 billion by the end of the year.
This was learned from Ramon Noel Altamirano, vice president and division head of product marketing at BPI Family Bank, who said consumer lending should grow at least 20 percent this year as SME lending push past the roof and onward from there.
"We've seen strong double-digit growth in consumer banking and we support the financing requirements of small and medium enterprise, many of them expanding overseas," the thrift bank executive told the BusinessMirror.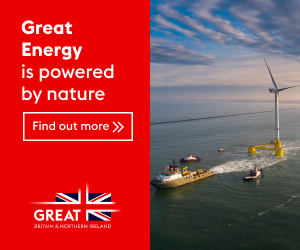 The robust expansion in the bank's consumer lending this year was seen driven by the rapidly growing SME sector.
According to Altamirano, this year's rapid lending growth will be bannered by loans to the franchising sector that the bank has marketed under the BPI Family Ka-Negosyo brand.
The BPI Family Ka-Negosyo banner was seen growing by 20 percent this year even as its auto loans and housing loans were also seen growing by 16 percent to 20 percent.
Robust consumer lending in the country has been pushed by household consumption and strong overseas Filipino workers  remittances.
He said as income increases, people tend to hike their spending activities, as well.
He also said that as the politicians begin hustling for electoral seats at next year's presidential races, election-related spending, in general, contribute to greater consumer lending growth.
BPI Family economists project an equal share of SME loan demand from the provinces and from Metro Manila alike.
In previous years, some 60 percent of total franchise loans originate from Metro Manila and less than 40 percent were from the provincial areas. For this year, the lender anticipates continuing growth coming from the provincial areas.
According to the Association of Filipino Franchisers Inc. (Affi) more Filipinos, especially the newly graduates and the so-called millennials prefer to put up their own business rather than seek employment.
Altamirano said seven out of 10 Filipinos would like to get into business but were afraid to do so due to lack
of information.
"With Affi and BPI Family, we can help you with your business and start doing a franchise. We help people get funded," he said.
BPI Ka-Negosyo's loanable amount is between P500,000 and P10 million. The average franchise loan is P3 million to P4 million with average loan term of five years.
"These days, it is very important to nurture the Filipino entrepreneurs and make it ready to compete within a global arena. With the Asean integration, more and more foreign brands will be entering the country. It is necessary for us to properly arm our local businessmen so as to improve their chances of success despite heavy competition," Affi Founder Ricardo Cuna, owner of the Fiorgelato ice cream franchise, said.