Despite the multiple threats to the global mining industry, base metals—such as gold, silver, platinum, aluminum, copper, lead, nickel, tin and zinc—and metals prices in the world market will recover in 2019, according to international mining and metals market expert Julia Ralph.
"Zinc, tin, nickel, in particular, will recover very strongly in terms of market prices," she told participants of the Mining Philippines 2015 Conference and Exhibition at the Solaire Resort and Casino in Manila on Tuesday.
"Lead and copper global market prices will have a mild improvement," she said.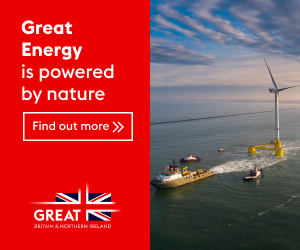 A three-day international event organized by the Chamber of Mines of the Philippines (COMP), the conference invited experts to discuss the global trend in mining.
Ralph said the recovery in metals will be pushed by factors, such as room to manage oversupply; more value being placed on cost-and-savings management; and optimism for new projects.
"Mining companies are facing multiple threats, such as slower demand growth, flexible competitors, new low-cost production and competition in managing project costs," she said.
According to Ralph, there is oversupply right now. But for base metals, the "oversupply is limited" and that the appetite to invest in high-risk new mines is still low.
The key, according to Ralph, is "limited sustainable and cyclical cost savings" or simply put, managing project costs.
COMP President Philip Romualdez said that threats, such as the flexibility of certain competitors, as well as the competition in managing project costs, are something that the Philippine mining industry and the national government could work together if the country would still want to be a "prime mining investment" destination.
"The Philippine government must help current and prospective mining projects and investors manage costs and be flexible amid competition by ensuring there is stability and consistency in mining policies and regulations, especially in the fiscal regime," Romualdez said.
Romualdez said developing the Philippines's vast mineral resources also entails a "partnership between the government and the private mining companies and investors."
"Our country has the potential to benefit hugely from the recovery of metals prices by 2019, but we have to stabilize our mining industry with consistent policies and regulations so investors can help us develop our mineral resources properly," he said.
"We have been talking about inclusive-growth goals and we believe the Philippine mining industry can contribute a lot toward attaining those goals; but we have to be practical about the dynamics of how global markets and the economy work, like we have to have certain sound fundamentals for the mining industry," Romualdez said.
Romualdez added that one of these fundamentals would be "to have a mining fiscal regime that would encourage foreign investors to gamble on large financial, environmental, and social costs needed to put up a sustainable minerals development project in the country."