Conclusion 
Dr. Tereso Tullao Jr. of the De La Salle University (DLSU) Angelo King Institute for Economic and Business Studies said Filipinos should change their view on higher education.
"It should be treated as an investment and the benefits will be reaped in the long run," Tullao said. In this regard, Tullao said the government should "commit substantial resources in increasing the participation rate in higher education." According to the paper Tullao authored with colleagues from DLSU, the government will have to spend at least P50 billion to be able to support around 470,000 students. Faced with a dearth of resources, Tullao said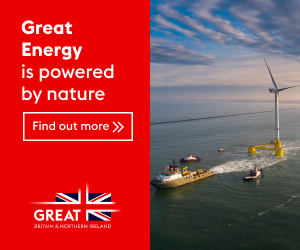 public-private partnerships in higher education must be strengthened to meet international trends.
"Thus, investments in higher education should not only come from the government, but also from the private sector, which has a stake in developing this major national enterprise," the paper said.
The study said the business sector can play an important role in developing the country's research and development infrastructure by allocating funds to private higher-education institutions (HEI). Like state colleges and universities (SUCs), private institutions should also get funds from the government to boost their research and development programs. "We've been contributing to the development of a research culture in the country, but we don't get funding from the government," Tullao said.
Tullao added that nonperforming SUCs should be phased out. Since government resources are scarce, Tullao said there should nr efficient use of resources.  As far as the students who will be displaced, the government should give them scholarships that include transportation  and food allowance so that they can study elsewhere.
The study urged the government to provide tax incentives to corporations donating to private HEIs through a differential tax-deduction scheme. The study said a 200-percent tax deduction could be granted a corporation if its funds the development of graduate education and research in a private HEI. Meanwhile, the study noted a corporate donation can be a 150-percent tax deductible expense if it supports undergraduate programs in top and accredited private HEIs.
"This is a win-win situation and encourages all stakeholders to participate in the development of higher education in the country," the paper said. However, the study warned the incentives given to the private sector might produce high-opportunity costs in terms of foregone government revenue.
"It is, thus, critical to note that engagement of public sector in higher education is not only meant to address market distortions but also to enhance the public good features of higher education," the paper noted.
"However, the intent of government in achieving greater access and equity in higher education should be balanced with the pressures of promoting quality and excellence in our HEIs, the imperatives of offering relevant academic programs and the need for efficient use of resources in the light of competing uses of limited resources," the study said.