SCHNEIDER Electric SE and Emerson Electric Co.'s (EEC) division topped the list of vendors used by enterprises, a poll by a division of The 451 Group Llc. revealed.
According to the 451 Research's vendor window assessment (VWA), Schneider Electric's power equipment (e.g., uninterruptible power supply and power-distribution unit) is used by the majority of enterprise customers surveyed (64 percent). EEC's Emerson Network Power followed with 33 percent.
451 Research said its VWA is based on both overall enterprise adoption rates and customer ratings of vendor performance.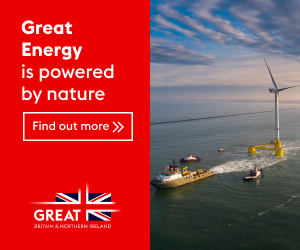 "The vendor evaluations of Schneider and Emerson are comparable, with Schneider slightly ahead in market-competitive product features, while Emerson rates better for product efficiency."
However, Emerson is both the most commonly used vendor for cooling equipment (e.g., computer room air-conditioning, or CRAC, and computer room air handlers, or CRAH) among the study participants (59 percent) and the highest rated, according to 451 Research.
Johnson Controls Inc. (YORK) is the second-highest-rated cooling vendor and Schneider is ranked third among cooling vendors, the information-technology research and advisory company said.
"While the 2015 Vendor Window for Power Equipment shows Schneider is the clear leader in market adoption for power equipment, Emerson is well-positioned to challenge their market penetration. Emerson is seen as providing market-competitive products and high promise, but needing to work on fulfillment attributes," Dan Harrington, research director at 451 Research, was quoted in the report as saying.
Harrington added that Emerson Liebert has a strong brand presence among enterprise IT buyers as a cooling supplier. It is viewed as having highly reliable and efficient CRAC and CRAH equipment, especially among large organizations.
"Our respondents put them far ahead of competitors in terms of both market offerings and their ability to follow through on expectations."