STATE-OWNED Land Bank of the Philippines (LandBank) recently made an out-of-pocket expense totaling P22.084 million to a multilateral for having failed to deploy hundreds of millions of pesos in loans intended for borrowers in the agriculture sector the past three years.
The expense was labeled as commitment fees by the Commission on Audit (COA) for loans LandBank obtained from the Japan International Cooperation Agency (Jica).
The COA said the low availment rate of borrowed funds intended for agricultural credit support project (ACSP) and support for strategic local development and investment project (SSLDIP) resulted in "penalties" of P22.084 million for the years 2012 to 2014.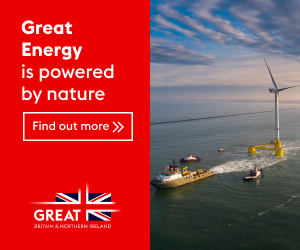 Had there been more availment of loans for agricultural productivity in the rural areas and implementation of strategic infrastructure investments, the amount paid could have been minimized, the COA said.
The ACSP aims to ramp up investments, create new job opportunities and improve agricultural productivity in the rural areas by providing agricultural cooperatives, farmer organizations, small- and medium-sized agricultural enterprises and large-scale agribusinesses with funds through LandBank.
The program also aims to contribute to poverty reduction in support of the Millennium Development Goals of the Philippines.
ACSP was established in 2009 by a loan agreement between Jica and LandBank, which took effect in March 2010.
Jica extended a loan of ¥14.608 billion with a guarantee from the government of the Philippines under local account number JICAPH 244.
The COA said the lender must intensify its marketing strategies to promote ACSP to targeted sub borrowers and increase the loan availment of the funds to minimize the commitment fees on the unused funds.
The COA also recommended that the bank should consider the cancellation of loan funds that could no longer be utilized.
It urged LandBank to give a written notice to Jica not less than 30 days prior to the request date of completion of disbursement to avoid incurring more commitment fees.
"Looking forward, it must reassess the demand for the loan facility that will be sourced from foreign borrowings to ensure that the funds can be relent by the bank to the target market and reduce payment of commitment fees for unutilized funds," a COA official said.
The bank was tasked to step up its information and dissemination drive to encourage local government units affected by Supertyphoon Yolanda (international code name Haiyan) to avail themselves of the loans under the project, increasing the utilization of the funds and minimize the commitment fees in the process.