THE Department of Energy (DOE) asked the House Appropriations Committee on Monday to consider restoring its original P8-billion budget proposal for 2016 so it could continue implementing the national-electrification program and address the threat of climate change on the energy sector.
Energy Undersecretary and Officer in Charge Zenaida Monsada said that only P1.846 billion of its proposed P8-billion budget for next year was approved by the Department of Budget and Management (DBM).
The DBM-approved budget was P2.767 billion lower than DOE's current budget of P4.613 billion—a marked reduction of 60 percent.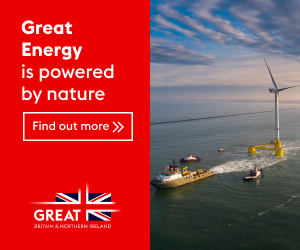 "I am requesting Congress for the restoration of our proposed budget under Tier 2 of around P7 billion," Monsada told lawmakers present during the budget deliberations.
She said the proposed budget under Tier 2 represents the funds the DOE needs for the implementation of new projects.
"Of the said amount, P6.6 billion would be for climate-change mitigation, while P53 million is for total electrification," Monsada said.
The DOE executive said the additional budget would also be used on projects that will ensure international acceptance of testing capabilities (P119.3 million), institutional strengthening (P166.5 million), research and studies (P33.5 million), and international commitments (P26.6 million).
Enough power supply
AT the same time, Monsada assured that there will be no problem in power supply next year despite the El Niño phenomenon.
"We estimated that we will have 13,300 megawatts [MW] supply and 12,000 MW demand for 2016," Monsada said. She added that of this 12,000- MW demand, 8,900 MW is for Luzon, 1,600 MW for the Visayas and 1,500 MW for Mindanao.
"However, the Mindanao portion, which is highly dependent on hydro [power plants] could be impacted by El Niño but we're continuously monitoring the water levels and schedules of hydropower plants," she said.
Monsada also said that there will be no brownout on election day in May next year as there are enough power supply for the anticipated election period.
Electricity is needed for the vote-counting Precinct Count Optical Scan machines to function.
Electrification
Meanwhile, National Electrification Administration (NEA) Administrator Edita S. Bueno said that it has accomplished 80 percent of its target under the Sitio Electrification Program  since 2011 to August 2015.
In the same budget hearing, Bueno told lawmakers that NEA spent P15.18 billion to energize a total of 26,081 sitios, or an average of P582,248 per sitio.
According to Bueno, the program is also expected to energize 6,360 more sitios until June 2016.
Jovee Marie N. dela Cruz, Marvyn Benaning with PNA