ANGELES CITY—It is not only the lack of classrooms and teachers, but now the lack of schools, that will accommodate thousands of senior high-school students next school year.
Robert P. Tantingco, Holy Angel University (HAU) vice president for external affairs and corporate communications, expressed fears that thousands of students going into Grade 11 in the next school year in compliance with the new law might not be able enroll owing to the lack of facilities.
Tantingco said that HAU can only accommodate about 800 new senior high-school students next school year considering that it already has about 800 of its own students going to Grade 11.
He noted that HAU has the biggest "absorptive capacity" at 800 students as compared to other schools in the city and even the entire province.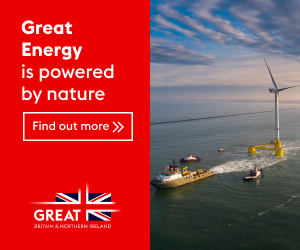 "Next year we will have thousands of students who must go to Grade 11 according to the new law, but they have nowhere to go," he said.
Tantingco said HAU used to accommodate, under normal circumstances, 5,000 up to 6,000 college freshmen but because of the change in the educational system there is now a limit.
He explained that HAU could accommodate a huge number before because it has three shifts for college freshmen—morning, afternoon and evening.
But for senior high-school students there is only one shift—morning to afternoon—because nobody would take evening classes for senior high schools.
Leilani S. Cunanan, officer in charge of the Department of Education (DepEd) Division of Schools in this city, said the agency is aware of the problem and official assigned here have been doing the rounds of private schools to ask them to accommodate senior high-school students from other schools in the next school year.
Cunanan said senior high-school students from public schools can be accommodated by private schools under the DepEd's "voucher system," which allows students to enroll in private schools at the government's expense.
Cunanan said the government will give coupons directly to students to enable them to enroll in eligible private educational institutions or non-DepEd public schools under a full or partial tuition subsidy.
Cunanan earlier said the City Schools Division even went to two international schools here—Living Stone International School in Barangay Pulung Maragul and Westfields International School in Barangay Cutcut—which both agreed to accept senior high-school students from public schools.
Cunanan said the huge difference in tuition can be offset by the DepEd's voucher system, which has a P20,000 allotment per student and the international schools' own scholarship programs. Both international schools have an average of P50,000 tuition a year, Cunanan said.
However, the problem is the same everywhere, Tantingco said.
He said Holy Family Academy has built classrooms but these cannot even accommodate its own students going into Grades 11 and 12.
Fr. Joselito Henson, president of the University of the Assumption, said the university has the same problem since it could only accommodate around 500 senior high school students next school year.