FOR five days, traffic on Epifanio de los Santos Avenue (Edsa) stalled and Iglesia Ni Cristo (INC) people power was blamed for it. Traffic on Edsa had stalled for 900 days previously, ever since the Metro Rail Transit flew off the rails thanks to a switch from world-class Sumitomo to a Paniqui-class talyer. Abaya and Tolentino were blamed. As if on purpose, bus companies flooded Edsa with more buses than people, thereby enabling—by enriching—transport officials to run for election next May.
Blame fell again on Abaya and Tolentino when the INC pulled out the faithful and yet traffic did not go away. But, no, there was no deal to sacrifice justice kuno for bloc voting. Such a deal anyway cannot be enforced come elections.
Yes, bad traffic is aggravating; yet it happens every Yuletide season with the custom of celebrating the birth of Jesus by shopping for friends. For five days, the INC got the brickbats intended for Abaya and Tolentino—but instead of blaming stupidity and cupidity or kabobohan and kurakot for the traffic, we blamed the high-handed refusal of the INC to be publicly humiliated by de Lima on the mere complaint of a Samson (without hair) who yet enlisted de Lima—I mean Delilah—to get back at his church. What the INC protested was less the inordinate interest of de Lima in Samson's complaint, as the kababuyan to which the Church was subjected. In that it was correct.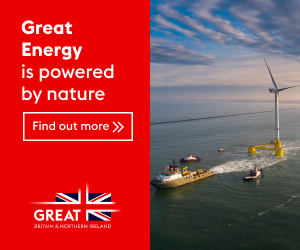 The highest right in the Bill of Rights is not something as frequently trivial as freedom of speech but freedom of religion. That freedom demands that the state favor no religion and that it cannot cross the divide between state and church to slap around a church until it gives the Liberal Party its bloc voting.
Freedom of religion demands complete respect from democratic government—and that includes respect for the pope when he visits, even if Catholics are timid about their faith.
Modern democracy was invented precisely to uphold and protect all religions. The parents of the Founding Fathers had fled the state religions of Anglicanism and Catholicism to the freedom to worship of the American wilderness. Freedom of religion demands, at the very least, the same respect, and tact, that this Aquino government extends to the religion of terrorists but will not show to Iglesia ni Cristo—a Reformation and Enlightenment Church. Felix Manalo was a close student of Voltaire's complete works, as he told my father.
You see real Christianity is not a religion of passive prayer for a crack at heaven. Real Christianity demands prayerful combat in this life, to bring back to earth the kingdom of heaven that was lost by man's first disobedience, Milton said (Paradise Lost). That is why the first virtue of Christianity is obedience to God and his church—whichever of several it happens to be.
This is aggravating but only to those who think of religion as a private activity like playing with yourself; though mystics warn there is no happy ending but the dark night of the soul instead. (Saint John of the Cross, translated by the fine fascist poet Roy Campbell).
True religion is not passive. It is quick to take offense because it involves the belief, as The Little Prince said, that what is invisible matters more than what is visible. This belief is the lifeblood of real religion that democracy was invented to protect.