I have been enrolled in the school of hard knocks so many times that I consider it as some of the best education I ever had.  It is better than the formal schooling I had or the advice my friends and well-meaning individuals have given me over the years.
What I have experienced in my life and how I have dealt with them have better imprints on me.  It is something that I have learned at an early age.
So, for me, seeing, reading or hearing what is in the news is one thing.  Actually, experiencing it first hand is an altogether different banana.  I have proven that again last week.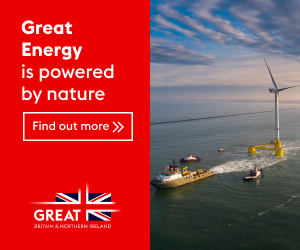 A funny thing happened. I was supposed to watch the last day of the Silent Film Festival at the Shangri-La Cineplex in Mandaluyong City.  I have been eagerly anticipating it, especially with The Dawn providing the music for the Italian silent movie classic The Last Days of Pompeii.
I have been a longtime fan of The Dawn ever since the brother of my then- high-school classmate played to us the extended version of "Enveloped Ideas" in all of its vinyl glory over lunch in their home.
From the operatic opening to the unbelievable guitar works of the late Teddy Diaz, this was the first local band I really loved.  Me and my friends from elementary days used to sing "Hagibis" tunes but let us just keep quiet about it.   
I thought The Dawn was some sort of British new wave band that was about to break through the international music scene until we were told the band was very much Pinoy.  I was blown away.
Anyway, as I while away the time waiting for the screening to start, my feet led me to the Metro Rail Transit Line 3 entrance of the mall.  There I saw people, make it lots of people, looking down to the streets.
The curious me went their way and also started looking down at Edsa.  First sight was the humongous traffic that stretched as far as me eyes could see.
So, I went down the escalator and looked out the opposite window.  What I saw was the throngs of Inglesia Ni Cristo (INC) filling Shaw Boulevard.  Every inch of the street was filled with INC followers.
Then, forgetting entirely the Silent Film Festival, I went to where all the action was happening just to see what it was all about.
My first impression was that it was well-organized, owing to the fact that they had portalets lined up in the streets, there were individuals handing out food and water, there was a stage with a big screen, the presence of buses, and there were individuals coordinating people where they should go.
Second impression was that some or even most of the people who were there probably do not know entirely why they were there in the first place.  Why?  Because I have seen people on the sidewalk doing nothing but chatting, or just playing games on their phones.
One thing for sure though, it was a clear show of strength on the part of the INC no matter if it may be was misplaced or misguided.  I am not going into the merits of whatever it was they were advocating or the issues they were fighting and immensely believe. 
All I know was, it was a long weekend.  And long weekends means quality time for most families whose daddies and mommies work for a living.
All I know is that because Metro Manila is lined up with a gazzilion of malls, there is a big chance that most families will be spending their time together inside malls.
All I know is that because of what the INC did, they have made the roads leading to some of the malls impassable, and, in turn, inconvenienced families who are otherwise looking to bond during that long weekend.
And trust me, I would never take the excuse given by a politician who shall not be named that protest actions are legal and they are supposed to cause inconvenience.  Does that mean that majority of us Filipinos do not have rights and we just have to accept what happened?
I know it is cliché, but with great powers comes great responsibilities.  Again, it was probably a misplaced and misguided show of force.
But here is the thing, during the middle of last week, I went to Instituto Cervantes in Manila for the cocktail for Cine Colombiano, I got to see how someone use his great clout and influence to make meaningful change possible.
Instituto Cervantes screened the 2015 documentary Gabo: La Magia De Lo Real (Gabo: The Creation of Gabriel García Márquez) on the life and times of Nobel Prize in Literature recipient Gabriel Garcia Marquez.
Now, I will not pretend to have read One Hundred Years Of Solitude or Love In The Time Of Cholera because I have not.  I am more into music as most of the readers already by now.
But the documentary opened my eyes.  Gabo as Marquez was popularly called by peers who impacted governments across Latin America, opened the eyes of the United States toward realities in Cuba, told the world of the drug problems in Colombia, tried to improve the plight journalists, and helped imprisoned artists regain their freedom.
Gabo did all that quietly and without much fanfare and without seeking that much attention to himself.
Instituto Cervantes Director Dr. Carlos Madrid described Gabo as one of the main writers of universal literature and a universal character himself.  He said Gabo is someone who makes the Spanish language universal.
Spanish Ambassador to the Philippines Luis Antonio Calvo told me that he met Gabo in Moscow back in 1988 during an international meeting of writers. 
Ambassador Calvo thinks that Gabo was a left wing just like most of the writers and intellectuals that came out from the 1950s, but at the same time believes that he has made possible meaningful changes through his work.
I went to Instituto Cervantes expecting to meet again and have a good conversation with Madrid and Jose Ma. Fonz, both of whom I now consider as my good friends.  I also wanted to see the place one more time for sentimental reasons.  But I got more than what I expected. 
And if you are wondering what will happen to the place once Instituto Cervantes completes its transfer to Makati City, well, it will be taken over by the Film Development Council of the Philippines.
More on that and some more interesting stuff next time.
For comments, suggestions, and reactions, I can be reached at raalzona@yahoo.com.