By Sean Cockerham McClatchy / Washington Bureau 
WASHINGTON—Momentum is growing to lift the 40-year ban on exporting US oil to foreign nations, with a federal report concluding that doing so wouldn't raise gasoline prices.
Congress could vote on proposals when it returns from its summer vacation next week. Rep. Joe Barton, a Republican from Texas, said he has "green lights" from the House Republican leadership, and is confident the House will pass a bill on ending the ban this fall.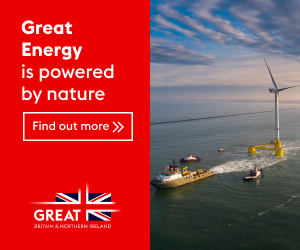 "It is up to this Congress to examine the issue and move toward a better policy that reflects the reality of America today, not the America of 1975," Barton said in an e-mail.
Republican presidential candidates are also seizing on the issue, with Sen. Marco Rubio, a Republican from Florida, declaring that ending the ban is one of the first things he'd do if elected president. There's opposition among Senate Democrats, but also a growing willingness among some to consider the idea that seemed a political impossibility just a few years ago.
The oil-export ban was put in place after the 1970s Arab oil embargo, ostensibly to protect Americans from gasoline shortages and sharply higher prices. But oil companies and many energy economists argue that it's an outdated policy at a time of enormous American oil and natural-gas production, and that lifting the ban would encourage more drilling.
The Obama administration has taken small steps, including an announcement last month that it would start letting companies send lighter US oil to Mexico where it's good for aging refineries there, and get heavy Mexican oil in return. But Obama isn't advocating an end to the ban.
White House Press Secretary Josh Earnest skirted the issue by calling it a matter for the Commerce Department. "What I will just say in general is that any consideration of this policy would certainly include a consideration of its impact on energy prices in the US," Earnest said.
A new report from the federal Energy Information Administration found that ending the export ban would not affect energy prices much. "Petroleum product prices in the US, including gasoline prices, would be either unchanged or slightly reduced by the removal of current restrictions on crude oil exports," the report said.
House Speaker John Boehner, a Republican from Ohio, is joining the call for an end to the ban, betting that it will lead to more drilling as American oil is sent to overseas markets. Barton's bill to end the export ban has attracted 113 cosponsors, about a dozen of them Democrats. There's also growing interest in the Senate. The Senate Energy and Natural Resources Committee approved a measure to lift the ban at the urging of Chairman Lisa Murkowski, R-Alaska. Senate Minority Leader Harry Reid, a Democrat from Nevada, has signaled a willingness to make a deal on ending the ban. Environmental groups fear lifting the export ban would lead to more areas being opened to drilling, and increase the burning of fossil fuels linked to climate change.
Some refiners in the Midwest and Northeast argue that global competition would force them to start paying more for American shale oil, hurting their industry. The US still imports about a fourth of its petroleum. "Lifting the crude-oil export ban will threaten our national security and makes us more dependent on Organization of the Petroleum Exporting Countries and unstable foreign regions," said Sen. Ed Markey, Democrat–Massachusetts.  "And it could lead to higher energy prices for American consumers." 
TNS
Image credits: Ron T. Ennis/Fort Worth Star-Telegram/MCT