Unlike adults, children need not do an intense skin regimen to avoid pimple breakouts and wrinkles. Although, this doesn't mean that kids are immune to skin problems. Bruises, sunburn, bug bites and skin irritation are just some of the usual problems that a child can have if not treated with proper skin care. Here are some tips to give our children's skin some tender loving care:\
Protect the skin from UV rays
Children require more activities outside our home that may damage the skin and cause sunburn. Furthermore, excessive sun exposure at a very young age can cause premature aging and skin damage. This is why it is best to create a habit with children to use sunscreen with at least SPF 30 before going out to protect them from the harmful UV rays. It is also best to keep away your child from exposing under the sun from 10 a.m. to 4 p.m. as this time frame is the period when the sun's UV rays are at its strongest.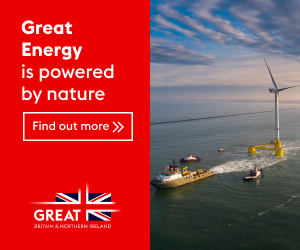 Use mild products on the skin
Maintaining a good hygiene is one of the key factors in maintaining a healthy skin. By washing the body twice or thrice a day, it will remove skin bacteria that a kid may have acquired from school or by playing outside. Although it is good to be dirt-free, skin products that contain fragrances and chemicals can irritate a child's sensitive skin due to dryness. In choosing shampoo, soap, lotion and even laundry detergent, one should buy products that are hypoallergenic for this will help in thoroughly cleaning the skin of a child without actually stripping off the moisture that is needed for the skin to be healthy.
Avoid household irritants
Cleaning aids, pet fur, dust and air fresheners are just some of the irritants that can also be a factor in damaging a child's skin. Although it is best to clean the house regularly, it is best to tidy up the house when the kids are not around to avoid damaging chemicals that may create harm not only to the skin, but also the respiratory health of a little child.
Right treatment for bruises and skin irritation
Due to the curious mind of children, exploring the things around them is only natural and of course, wounds and bruises are inevitable. First-aid treatment is essential to avoid infection. Washing of wound with antibacterial soap and cold compress in bruises can be a relief, as well. But there are some skin problems that cannot be treated with just cleaning. Eczema is one good example.
According to WebMD.com, "Doctors don't know exactly what causes  eczema. The most common type of  eczema­—atopic dermatitis —resembles an  allergy. But the  skin irritation, which is more often seen in children rather than adults, is not an  allergic reaction."
Furthermore, it is believed a combination of factors such as genetics, environment, and abnormal function of the immune system are some of the factors, why an eczema attack would occur. This skin irritation may be worse if combined with stress, flu and bacterial infection. Eczema is hard to deal, with especially with children, because the itch tends to be frustrating if not treated immediately. Although it is not exactly known how this skin problem is acquired, it is not a secret that there are topical treatments to cure the irritation. Elica, a topical steroid, is considered to be the first line of defense for eczema. It is especially formulated to help relieve symptoms of mild to moderate eczema, psoriasis and other steroid responsive dermatoses. It can help relieve eczema symptoms with visible results in just 24 hours.
The product has anti-inflammatory properties that help in decreasing swelling and redness. It also has antipruritic properties to help with itchiness. The good thing about this product is that it only needs to be applied once daily, unlike most topical steroids that require to be applied twice a day.
Moreover, clinical studies have demonstrated Elica's efficacy and safety profile. The product has also been recommended and prescribed by doctors for many years. Elica comes in cream and ointment formats, available over-the-counter without doctor's prescription. For more information, go to www.treateczema.ph or visit www.facebook.com/ElicaPH.