The Pharmaceutical and Healthcare Association of the Philippines (PHAP) recently vowed to continue to treat "national development priorities as business priorities" following the newly released study authored by the Singapore–based IMS consulting Group (IMSCG) showing that Philippine pharmaceutical industry is seen as the key players in national development.
"We in the pharmaceutical sector have always placed CSR [corporate social responsibility] at the heart of what we do… we believe that we have a bigger role in building a health system that serves every Filipino," PHAP Executive Director Teodoro B. Padilla said during the Global Forum on Research and Innovation for Health 2015 held at the Philippine International Convention Center in Pasay City.
The study titled: "The Contributions of the Philippine Pharmaceutical Industry to Health and Economy," which was launched during the Forum 2015, stated that the Philippine pharmaceutical industry has been a bastion of CSR over the past 12 years, partnering with doctors, patient associations, communities, the government, non-governmental organizations (NGOs) and other stakeholder groups in elevating health care in the Philippines.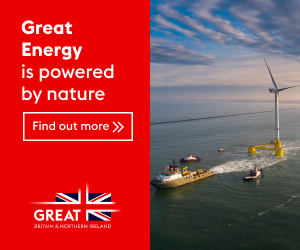 Likewise, the IMSCG study finds that important advances have been made by the Philippine pharmaceutical industry in saving patients' lives; building strong partnerships with relevant groups; and driving economic growth. Claudeth Mocon-Ciriaco
The IMSCG study also showed that local, as well as multipharmaceutical companies in the country, together with PHAP, have consistently engaged in CSR and corporate citizenship work, covering number of different areas such as disaster relief, health-care delivery, healthcare equity, and capacity-building among doctors.
Padilla noted that the Forum 2015 will focus on health needs of the Filipinos like the noncommunicable disease, "which continue to plague the Filipino, population".
According to the IMSCG, pharmaceuticals in the country reach 44,000 doctors each year through Continuing Medical Education activities including train-the-trainer sessions and Good Clinical Practice workshops, updating the medical community's knowledge on clinical guidelines, treatment options and disease-management trends.
The Forum aims to identify solutions to the world's unmet health needs through research and innovation.
Forum 2015 provides platform where low- and middle-income countries take prime position in defining the global health research agenda, in presenting solutions and creating  effective partnerships for action.
To deliver the said Forum, the Council on Health Research for Development has partnered with the Philippines to provide a unique global platform enabling the global research and innovation agenda to be solved by all—not just by a few­—with the ultimate outcome of improving health, equity and socio-economic in a sustainable manner.