Rheumatic fever or rheumatic heart disease (RF/RHD) remains to be a major public health concern in certain parts of Asia and uncontrolled in the Philippines. According to the Philippine Heart Association (PHA), the RF/RHD prevalence in the country is one to two per 1,000.
The Philippine Pediatric Society Registry of Diseases (2005 to January 2015) divulged that there were 1,634 out of 2,524,993 RF cases with or without heart involvement. RF with heart involvement was 237 cases, or nine out of 100,000 cases. These data were based on discharge diagnosis of patients managed in PPS-accredited hospitals nationwide.
From January 2014 to January 2015, the Dr. Jose R. Reyes Memorial Medical Center Report on RF/RHD showed these data: 80 cases Outpatient Department (OPD) out of 9.05 or nine out of 1,000 were RF patients with no heart involvement;  at the OPD,  450 out of 9,065,  or 49 out of 1,000 were RF cases  with heart involvement; and  at the ward,  17 out of 1,109, or 15 out of 1,000 had RF and RHD.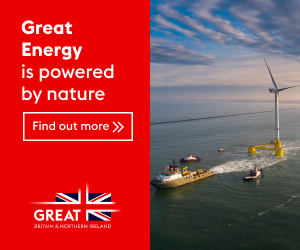 Cited as barriers to the control of RF/RHD are the scarcity of data and scientific knowledge; research priorities; access to health care (affordability); and little concern about RHD in Asian nations.
"These challenges fired up and fortified the impetus of the PHA Council on RF/RHD to embark on the National RF/RHD Registry, initially in Metro Manila and Cebu, in 2013, [to establish an accurate figure on RF/RHD prevalence in the country] and to pushing for more RF/RHD Philhealth initiatives," PHA President Dr. Alex Junia said.
Dr. Juliet Balderas, PHA Council on RF/RHD chairman said, "The good news is negotiations between the PhilHealth and the PHA on free PhilHealth coverage of the 17 injections per patient is in the actuarial level for approval.  We are also lobbying for the inclusion of the RF-RHD package in the PhilHealth Z-Benefit Packages."
RF and RHD are common in most low- and middle-income countries and in some socioeconomically deprived groups.  Socio –economic distribution of RHD reflects its roots in poverty, overcrowding, inequality and inadequate access to medical care.  RHD reduces school attendance and education outcomes, according to the PHA.
Treatment for the streptococci infection of the throat or tonsillitis is cheap and easy as long as there is compliance. Severe RF/RHD that requires surgery entails a whopping sum of P700,000 And we are talking of only one valve here. The heart is composed of four valves. So the procedure can cost you a fortune," Balderas said.
She added, "The culprit, the streptococcal, bacteria which causes the inflammation of the tonsils, can be exterminated with penicillin.  Oral Penicillin is given for the primary prevention of RF/RHD to children with recurring tonsillitis caused by the streptococcal bacteria.  The patient takes it every six hours for 10 days and needs regular follow-ups with the pediatric cardiologist.  At P20.00 per capsule multiplied by 40 (capsules) to complete the dosage of oral Penicillin translates to P800.00.
For secondary prevention, a patient with rheumatic fever  is  given 17 injections of penicillin until 21 to 25 years old.
The current cost of injectable penicillin is P200.00/shot.  Actually this is reasonable.  But for a head of the family that earns P450/day, P200 it is a steep price to pay.
The PHA has been relentlessly harping on its tagline:  "Because Your Heart Matters".  Everyone deserves a healthy heart and a healthy life.  The PHA makes it mission to improve cardiovascular health.
"The PHA Council on RF/RHD with its allied medical societies has been passionate in the prevention/ control of this malady and in cascading useful and practical information to the lay to curb the incidence of the RF/RHD menace. Prevention is still the best stance and attitude," said PHA Vice President Dr. Raul Lapitan.
"Recurring streptococcal bacteria will damage the heart valve/s.  Rheumatic fever is the most common predator of the heart valves. The damaged valve attracts infective endocarditis. Endocarditis is the inflammation of the thin membranous lining endocardium of the heart's cavities," Junia added.
Patients afflicted with RF/RHD experience muscle pains and shortness of breath, look very frail and feel very weak.  They cannot afford to keep pace with their healthy peers.  They have limited physical activities.  This is heartbreaking both for the patient and parents, Balderas said. Women with RF/RHD are advised against getting pregnant so as not to put their lives at risk.
"This is sad because chronic tonsillitis, which leads to RF/RHD is preventable, especially in this day and age of modern general and cardiovascular medicine.  I have adult patients who  are late onset of RF/RHD cases  due to negligence," Lapitan added.
"Parents, especially mothers, have to be very sensitive to changes in their children's bodies.  Being laidback and lackadaisical will do their kids more harm.  Trust your paternal and maternal instincts. Still the best weapon in putting a disease at bay are knowledge and awareness about its prevention, symptoms and negative impact," said Dr. Orlando Bugarin, PHA director and Advocacy Committee chairman.
Side by side with golden values, parents have to teach their children that health is wealth; the high cost they have to pay (lost opportunities, physical pain and financial gains) for abusing their bodies.
"Children 5 to 15 years of age are at high risk of RF/RHD, which are more common in families that live in cramped spaces because tonsillitis is highly contagious. It is airborne and can be transmitted thru saliva droplets," Balderas said.