By Britney Kang
It's no surprise that when you talk about beauty, Koreans won't come in last. It is said that K-Beauty (Korean Beauty) is one of the most famous looks in the world. Other people would envy Koreans' loveliness for they are known for their porcelain-like skin.
Koreans are recognized as very sensitive and conscious when it comes to their surface. It is one of the most important things to them. They're willing to spend a great deal of time and money just to nurture their skin. All Korean women believe that they are more beautiful when they spend time on themselves.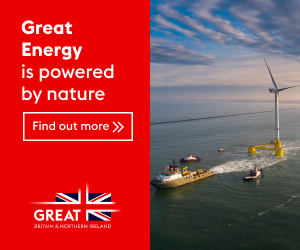 That is also one of the reasons they have different approach to their beauty products. Korean cosmetics are more technologically advanced than Western cosmetics and other products produced in different Asian countries. They believe in perfection, that's why they always put their makeups in slow and graceful movements to make sure the effectiveness of what they produce.
There's no doubt that when it comes to skin care, we, Koreans are really into something!
So if you don't have any access to Korean cosmetics, you don't have to worry. All you have to do is have enough time to apply cosmetics on your face and always make sure that you use the enhanced one.
Korean's daily morning and night basic skin are; toner–moisturizer–eye serum–cream–mask for day (15 to 20 minutes).
I want to introduce to all the Filipino women, one of the most famous cosmetic brand in Korea, the Primary Raw cosmetics.
Primary Raw's cosmetics are made of donkey milk, snail mucus, horse oil, bean fermentation and soy bean. The most interesting part about this cosmetic is you can also eat it, it will not bring any harm to your health.
Cosmetics, like Primary Raw, is very essential to all the women in the society, it doesn't just boost your confidence because of the beautiful effects it could give to your skin but Primary Raw products are also good for your health too.
I want to share my Korean beauty time to all of you. Here's a few beauty secrets of Korean women that will give you gorgeous look and healthy skin:
Just mix one part of mineral water spray with one part hydrating serum, plus two parts oil-free base to form a hydrating foundation. Then, moisture your face lightly with the mineral water spray then apply it to your foundation mixture with a dense pointed foundation brush.
If you want to improve your looks and the health of your skin, check www.primaryraw.com for more information.
***
If you are looking for a trade show that will showcase the best and latest products and innovation in the beauty industry, I recommend Canton Beauty Expo, (China International Beauty Expo)—Asia's biggest cosmetic event.
Canton Beauty Expo is organized by Guangdong Beauty Cosmetics Association. The expo was inaugurated in 1989, and is the longest and well-established expo that happens twice a year since 1996.
Canton Beauty Expo is the most influential beauty trade event in China with 13 exhibition halls presenting a wide spectrum of beauty and related products. The expo attracts visitors from all over China, Asia, Europe, Americas and the Pacific region.
The expo covers all segments of the beauty and hair industry.
In addition, beauty school, trade media, trade offices and associations also participate in the fair, making it even more diverse and professional. In recent years, each edition recorded over 410,000 entries by trade buyers and professional visitors. The Canton Beauty Expo has become one of the best-known beauty industry event in the word.
The expo will be held in take place in China Import and Export fair Complex, Guangzhou, China, from September 11 to 19. For more information visit www.cantonbeauty.com.