The Philippine Stock Exchange Composite Index (PSEi) racked up its fifth consecutive negative month in August. The PSEi has dropped about 14 percent since President Aquino rang the opening bell "in optimism" and said, "I expect to ring the bell in celebration of the index breaching the 9,000 and 10,000 levels hopefully before I step down from office."
The President's speech writer forgot to include the No. 1 rule in the investment world: "Past performance is no guarantee of future success."
If there is a chance that scenario could come to fruition, then buying opportunities abound and those who subscribe to the stock market equivalent of "Shop 'til you drop" will be in great financial shape a year from now.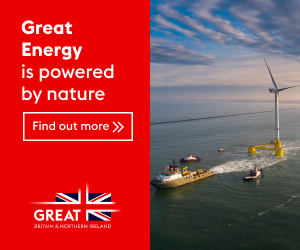 On the other hand are those that are just as convinced that global market and economic armageddon is waiting to fall at any time and are probably hoarding cans of Ma-ling and packages of Lucky Me noodles.
The belief in near-term stock-market armageddon depends on the fact of general economic conditions deteriorating at a rate not seen for many years. There is no question that this is true. China is an economic disaster area. Brazil is rapidly turning into a "basket-case" from being the former darling of the emerging markets. Canada is now officially in a recession…again. But real life is not like an episode of the television show The Walking Dead. In real life, people have to answer the call of nature, zombies or no zombies.
We read, for example, that the Shanghai stock market lost a trillion dollars in value as it crashed. While that might represent genuine monetary value based on the share price, they are actually numbers on a spreadsheet. If sellers sold a few billion dollars worth of stocks, what they actually did was convert their equity investment into cash and are now holding that cash. If those former investors intend to head to the mountains with truckloads of luncheon meat and noodles, then, theoretically, the share prices of those companies might increase.
If money is taken out of the stock markets, it has to go someplace and with economic conditions going negative, it is unlikely there would be a rush to build millions of new fast-food restaurants and convenience stores. The first alternative would be to buy government and corporate debt.
With interest rates already at or near zero, trillions of dollars of bond buying would push interest rates even lower. Do the gloom and doomers really see interest rates going to negative 10 percent or 20 percent?
The 1929 market crash and depression created governments and central banks that believed they could control economies and the markets, and that has been proven wrong. Now the shift will be back to the private sector as I have been saying. And the private sector is the stock market. Governments have pumped the markets and that "pumping bubble" money will be taken out but only temporarily.
What we are seeing and will continue to see are the birth pangs of a new era, but the government will not give up its power without a fight. Stock markets, including here in the Philippines, will continue with extreme volatility and a negative trend. This is because investors are extremely cautious to invest new money as they wait to see if and how governments react to losing their control over the markets.
It is possible that we will see an interest-rate increase. It is also possible we will see a new round of quantitative easing and money-printing stimulus. Either move will have a negative effect on the stock markets as both carry high economic risk.
But this is the important thing to remember. The markets and the people are completely unable and unwilling to continue with this government control because it has failed. Therefore, we are not in a time of armageddon or buying opportunity. We are in a transition period and transition is always difficult.
The PSEi could fall another 10 percent to 15 percent, testing the 2014 low. That would not surprise me. The potential damage would be a Double Top chart pattern as we saw in 1995/1996 and in 2007 and lead to a longer-term decline. It would still not be armageddon or a buying opportunity.
The more likely scenario is much less frightening and would be a buying opportunity. But, in the current environment, genuine and highly profitable buying opportunities will not come until more people are convinced that it's armageddon time.
When the local PSEi "experts" throw in the towel and say "sell the market" rather than "avoid the stock market," then it will be time to sell your cache of noodles to buy stocks.
E-mail me at mangun@gmail.com. Visit my web site at www.mangunonmarkets.com. Follow me on Twitter
@mangunonmarkets. PSE stock-market information and technical analysis tools provided by the COL Financial Group Inc.