By Ma. Stella F. Arnaldo  Special to the BusinessMirror
THE Philippine  Tour  Operators Association (Philtoa) is projecting sales of some P93 million in its 26th Philippine Travel Mart (PTM), to be held from September 4 to 6 at the SMX Convention Center, Pasay City.
At a news briefing on Tuesday, Philtoa President and PTM 2016 Chairman Cesar Cruz said there will be 50 travel exhibitors this year, which the group hopes will be able to generate sales of up to 15 percent more than last year's sales of P80.5 million. Philtoa is the country's largest organization of registered tourism operators, with allied members from various tourism sectors, such as airlines, hotels, resorts, tourist transportation and related enterprises. The event's theme for the year is "Philippines: The Fun Capital of Asia."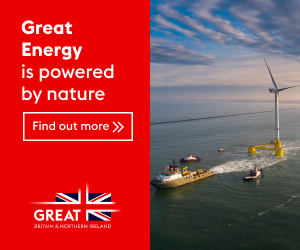 He added that "domestic tourism has surpassed all projections, and I believe the PTM is one of the best platforms that has boosted domestic tourism." Although the PTM started offering last year's twin tour packages which would enable a tourist to go to another Asean member-nation along with a Philippine tour destination, he stressed that "95 percent of the sales generated were still for Philippine destinations."
Official data bear this out. Even as foreign-visitor arrivals appear to be sluggish, the Department of Tourism reported that domestic tourists reached 54 million in 2014, surpassing its updated 48-million target for that year.
This year's PTM is paying particular attention to the "millennials" market, which are composed of individuals born from the early 1980s to the early 2000s. Cruz described this market as those "who include traveling as part of their budget. As long as they're employed, they'll grab tour packages for as low as P1,000. They're not looking for luxury destinations."
As such, he said, PTM is offering them the "bucket list" package, which are low-impact destinations or those places which still have yet to attract a large number of tourists. These destinations include Gigantes Island in Iloilo, Calaguas Island in Camarines Norte, Romblon and Catanduanes. "[The millennials] is one of our strong markets. For them we're offering tour packages from P1,000 to P5,000 per person."
Because of the millennials' heavy use of electronic gadgets and quick adoption of tech innovations, the PTM is promoting the use of the QR code system. "This is the first travel exhibition which has adopted the QR code system. So when a visitor arrives at the lobby, he can already go window-shopping and [use his smart phone to] scan all the travel, accommodations and tour promo packages available for sale. This QR code system tells the millennials that the tourism industry is ready for the millennials market." Each QR code, he said, represents all the packages available for each destination. The visitor can use that system or also go to the exhibit area to check on the packages offered by each exhibitor.
Cruz said the PTM has also partnered with the ABS-CBN Foundation to promote the latter's ecotours in Puerto Princesa, Mindoro, Saranggani province, among others.
At the same news briefing, ABS-CBN Foundation Managing Director Regina Paz Lopez said she believes that "one of the keys to alleviating poverty in the country is to nurture the beauty around us." The foundation has been investing in several local communities which have tourism potentials and promoting these sites through the foundation's G-Eco Tours.
She cites, for example, the foundation's investment of P253,000 in ropes and spelunking equipment, plus P1.6 million to construct two zip lines in Ugong Rock, in northern Puerto Princesa. The community, composed mostly of poorly educated residents, have been reaping the gains from said investments, which turned Ugong Rock into a prime tourist spot in Palawan. From an income of only P133,800 in 2008, the community earned P30 million in 2014, "with P3-million savings in the bank," Lopez stressed.
She said all the money earned by the ecotourism sites "goes back to the community," to help in the children's education and living expenses of the families.
For his part, Cruz said Philtoa "has partnered with the foundation and G-Eco Tours in helping those communities. As we support the goal of the tourism industry, which is to alleviate poverty, we have formed a consortium to adopt the communities that ABS-CBN Foundation has adopted."
For the PTM itself, Cruz said twin packages will again be offered, partnering the Philippines and Asean+3 destinations, such as Boracay-Bali, Myanmar-Ilocos, etc.
The "Sale ng Bayan" pavilion also offers "fun caravan tours," which are "highly discounted packages of up to 70-percent discount, covering well-crafted tour packages with accommodations and land and airfare components for appropriate destinations," he announced. These packages are available for Batanes, the Cordilleras, Southern Tagalog, T'boli communities,  among others, and start at P3,500 per person.
"Jaw dropping airfare to Philippine and Asean destinations," he added, "As well as special accommodations packages from 136 hotel and resort exhibitors," will also be offered to the public.
He said one of PTM's partners, Skyjet Airlines, for instance, will be offering a hot promo fare "as low as P100" to each of its destinations namely, Basco in Batanes, Caticlan in Boracay and Busuanga, Palawan.
There are, likewise, group packages dubbed "pack and go" using public buses as a means of transport, and "fly and go" packages using local carriers.
In light of Philtoa's advocacy toward the sustainable preservation of culture and heritage, Cruz said there will be a simultaneous taking place during the PTM. The event includes competitions in cultural dance, show choirs, kundiman singing and native dresses/costumes to be participated in by 250 students representing 39 different schools, colleges and universities.