FIRST was Marcus Douthit. After he got naturalized, the 6-foot-10 American suited up for Gilas Pilipinas.  That was in 2012, the year we last played in the fabled Jones Cup in Taipei.
Without a doubt, Douthit pillared Gilas Pilipinas's gallant stand in Taipei as our team collared the crown, although it was LA Tenorio who proved the biggest star. Tenorio, who keyed our overtime, title-clinching victory over the US, emerged the tournament's Most Valuable Player (MVP).
The duo would proceed to shine a year later as Gilas Pilipinas achieved its goal to return the Philippines back to the Fiba World Cup after a 36-year absence.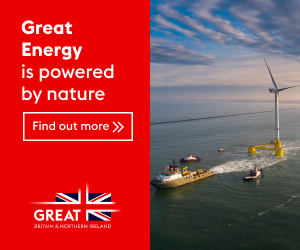 That was in 2013, when Gilas Pilipinas placed second behind Iran in the Fiba Asia Cup to make it to the 2014 Fiba Worlds in Spain.
With the job done, it was time for a complete rest for Douthit, who was already playing injured in the Gilas-Iran finals at the jam-packed MOA Arena in Pasay.
Andray Blatche replaced Douthit in Spain and, after several near-victories by Gilas Pilipinas over some of the world's touted teams, we finally snatched a win that somehow erased the pain of a string of heartbreaking losses.
Even as Senegal was also playing a nonbearing game like us, our encounter against the African nation was still hotly contested if only because prestige was at stake.  The lone win we had scored against Senegal was more than enough to soothe a nation hungry for victory on the world's grandest stage for the sport we all consider the nation's favorite pastime.
Then came the Asian Games just days after the Fiba Worlds in Spain.
Just when we thought we could finally snap an Asiad basketball drought since we last won the gold in 1954, our campaign took a crippling blow when Blatche, naturalized like Douthit, was declared ineligible for play on residency issues.
And so, at the last minute, Douthit was reactivated.  It was an exercise in futility.  Because Douthit wasn't 100-percent healthy—Coach Chot Reyes contributed to the problem when he benched Douthit in a crucial game—Gilas Pilipinas sputtered and would eventually bow out in utter disgrace.
Not long after, Douthit would retire, leaving us the 6-foot-11 Blatche as our lone patroller at the paint in overseas jousts.
But again, Gilas Pilipinas would be hit with another blow even before it could play its first game in the Jones Cup on Sunday.  Blatche would rush home to the US for his uncle's funeral.
But if it's any consolation, the Jones Cup is not the main mission of Gilas Pilipinas.  The Fiba Asia Cup from September 23 to October 3 is.
The Jones Cup is chiefly a part of Gilas's training for the China tournament so that we can endure the absence of Blatche in Taipei.
But what is this disturbing news saying Blatche is overweight and, therefore, is out of shape?
I pray and hope that's just gossip.
MVP pays tons of money to our naturalized players.  It'd be unfair to see good moolah just go down the drain should talk like that has even an iota of truth.
It is hard enough for us to even have a Chinaman's chance to win in Changsha City, affording us to pocket the precious lone ticket to the 2016 Rio Olympic basketball games.
But if true that Blatche is out of shape, all notions about us scoring a miracle in the coming Fiba Asia Cup is effectively dashed—totally.  Poor MVP.  Poor Pinoy.
THAT'S IT. Marc Pingris's decision to return to Gilas is now proving to be correct as the Purefoods Star power forward appears to be blending well in the team's rotation in Taipei.  He may have slipped when he initially balked at joining Gilas, but his U-turn is producing wonders thus far.  As the saying goes, "All is well, that ends well."